In this delightful and fun online video course set of our tutorials at Fairy Art School, you will have an exciting start into the wonderful world of creating fairy art from nature! You have probably walked down many woodland paths and along the lovely seashore, seeing amazing flowers and leaves, interesting roots and mosses and pretty shells and stones. Now you can gather from the beauty of nature and bring these lovely "treasures" from the enchanting world outside
into your home to create art that will amaze, surprise and inspire you!
The photos below show the six fascinating video tutorials and three inspiring slide shows that are part of the "Basics" course. With almost three hours of amazing and fun instruction in these segments, you will be ready to create beautiful works of unique art that will give you a renewed sense of artistry.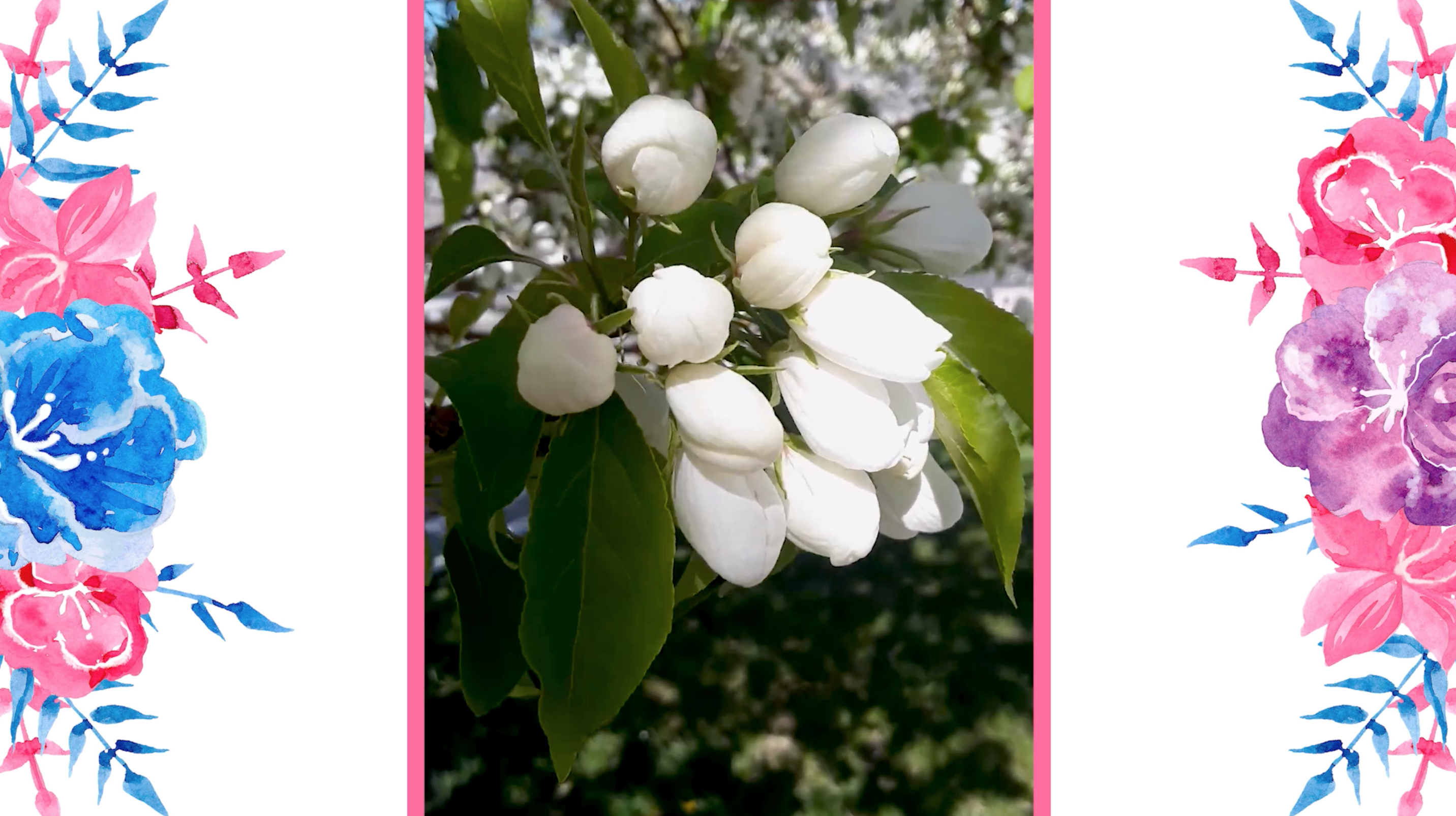 Collecting Natural Materials
An amazing array of information about gathering flowers, herb, pods, mosses, branches and other natural materials.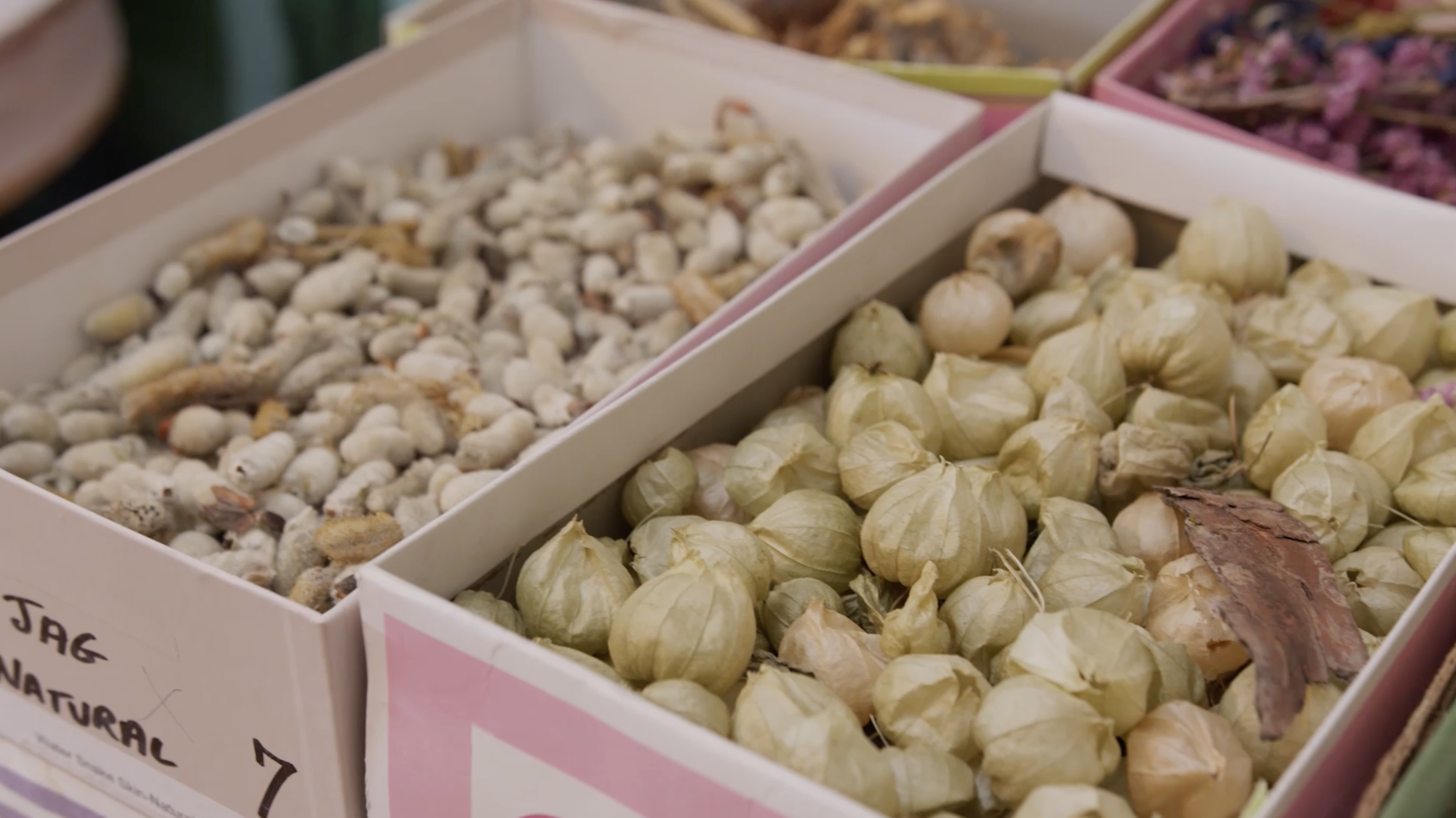 Setting up Your Work Table
Creating an enjoyable work area for your projects with your materials and tools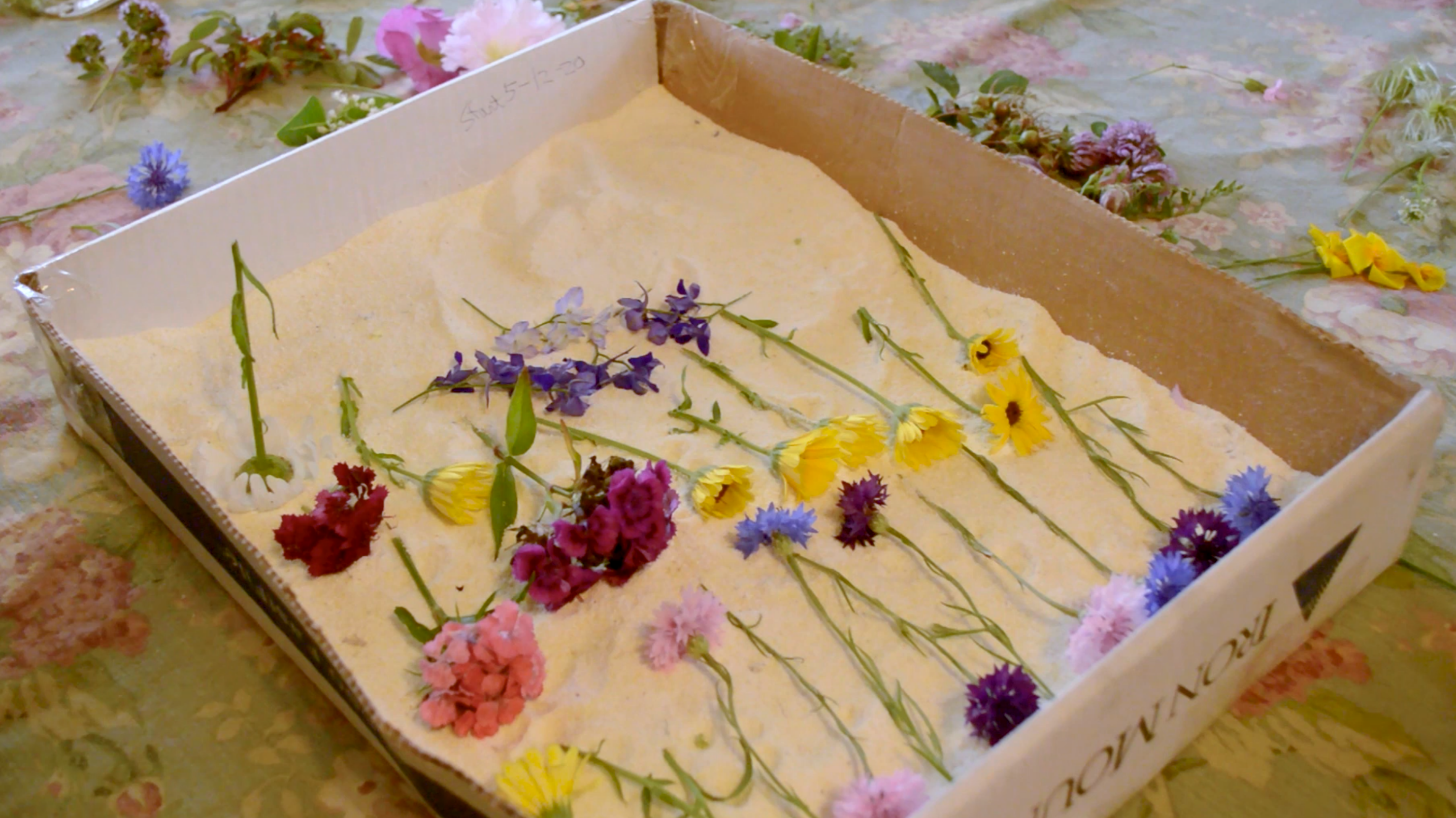 Preserving Natural Materials
A magical experience in turning your natural finds into permanent embellishments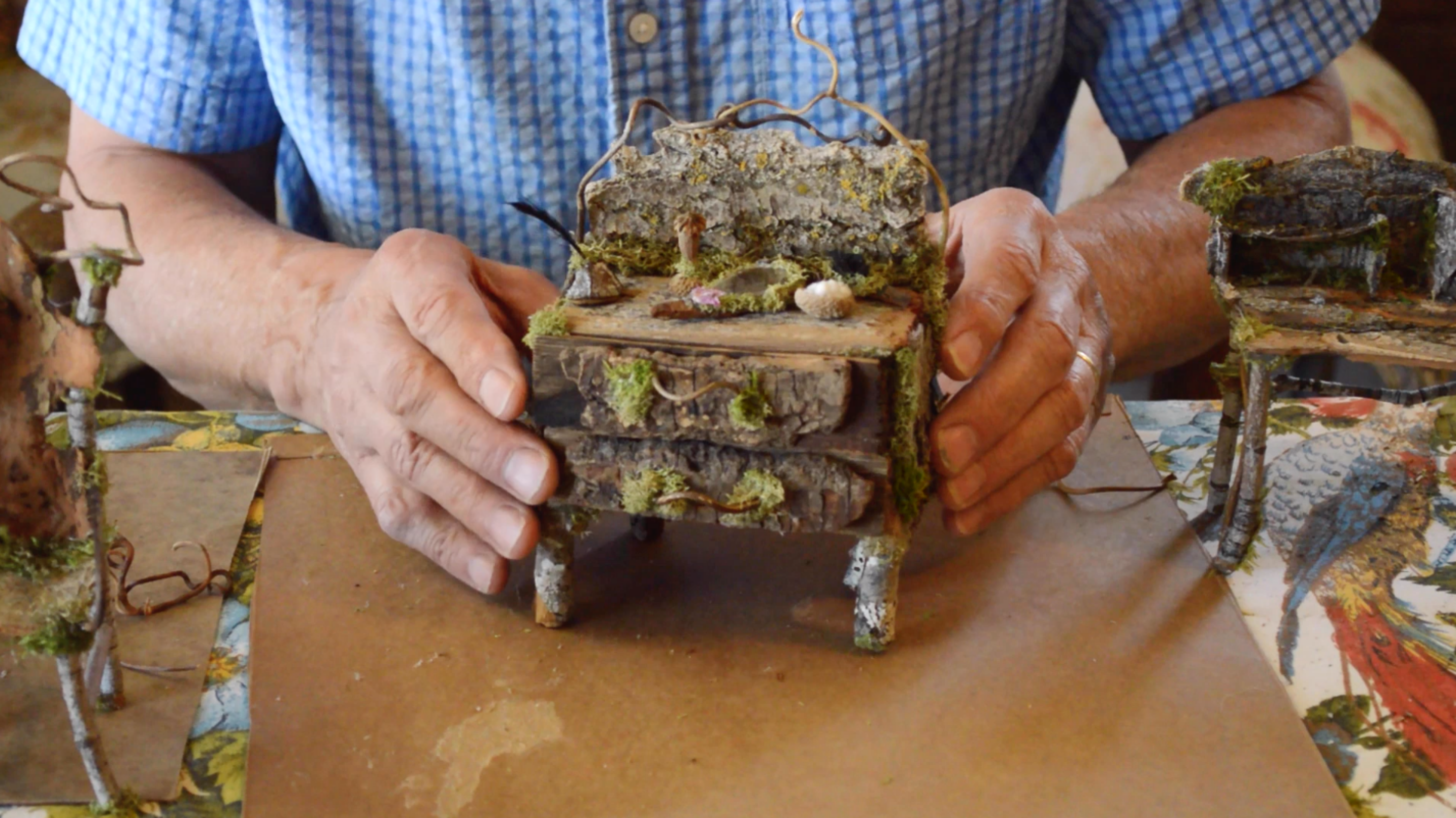 Basics of Fairy Furniture Making
A fascinating class on creating the basic shapes and framework for your fairy pieces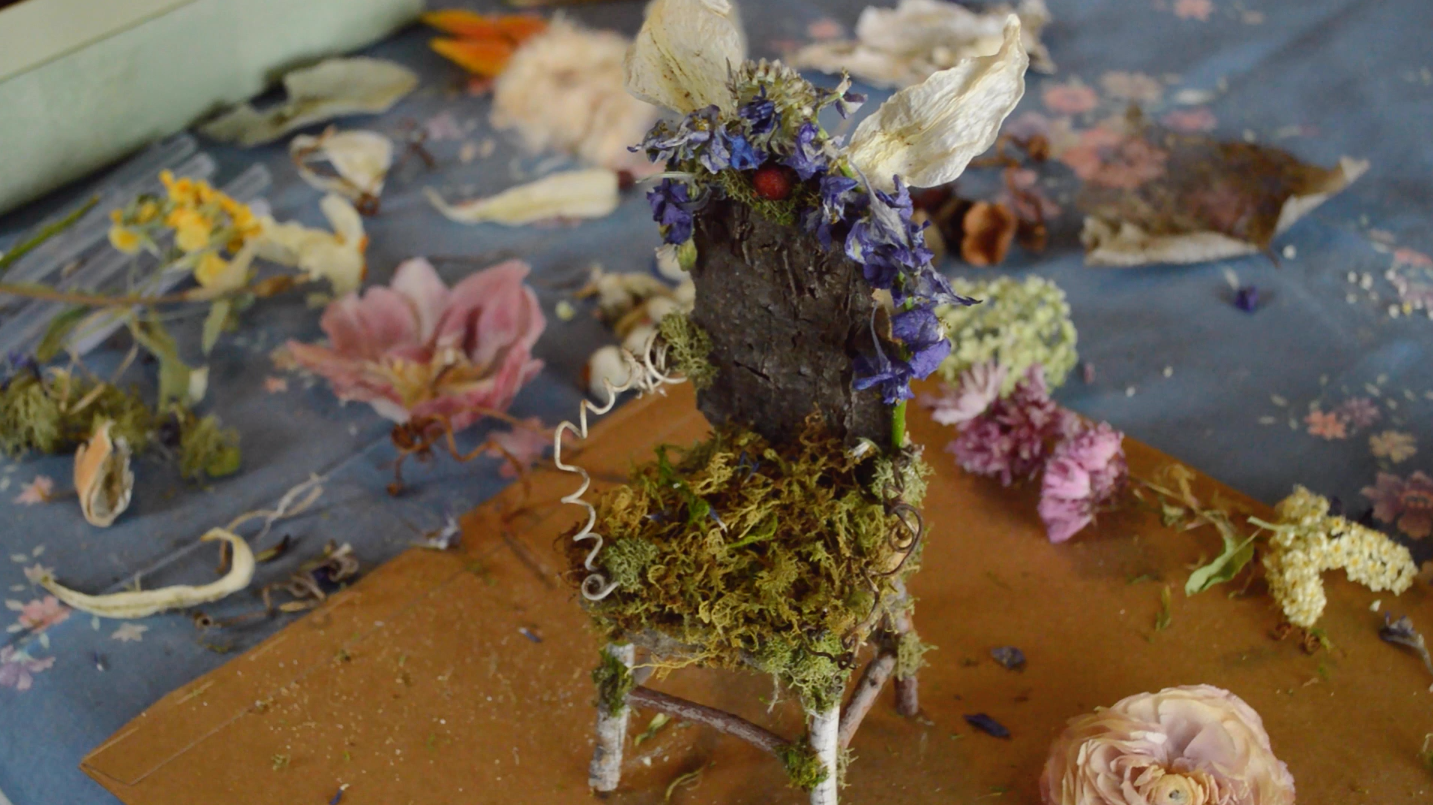 Decorate with Natural Materials
The most creative part of making fairy art, decorating your pieces is really fun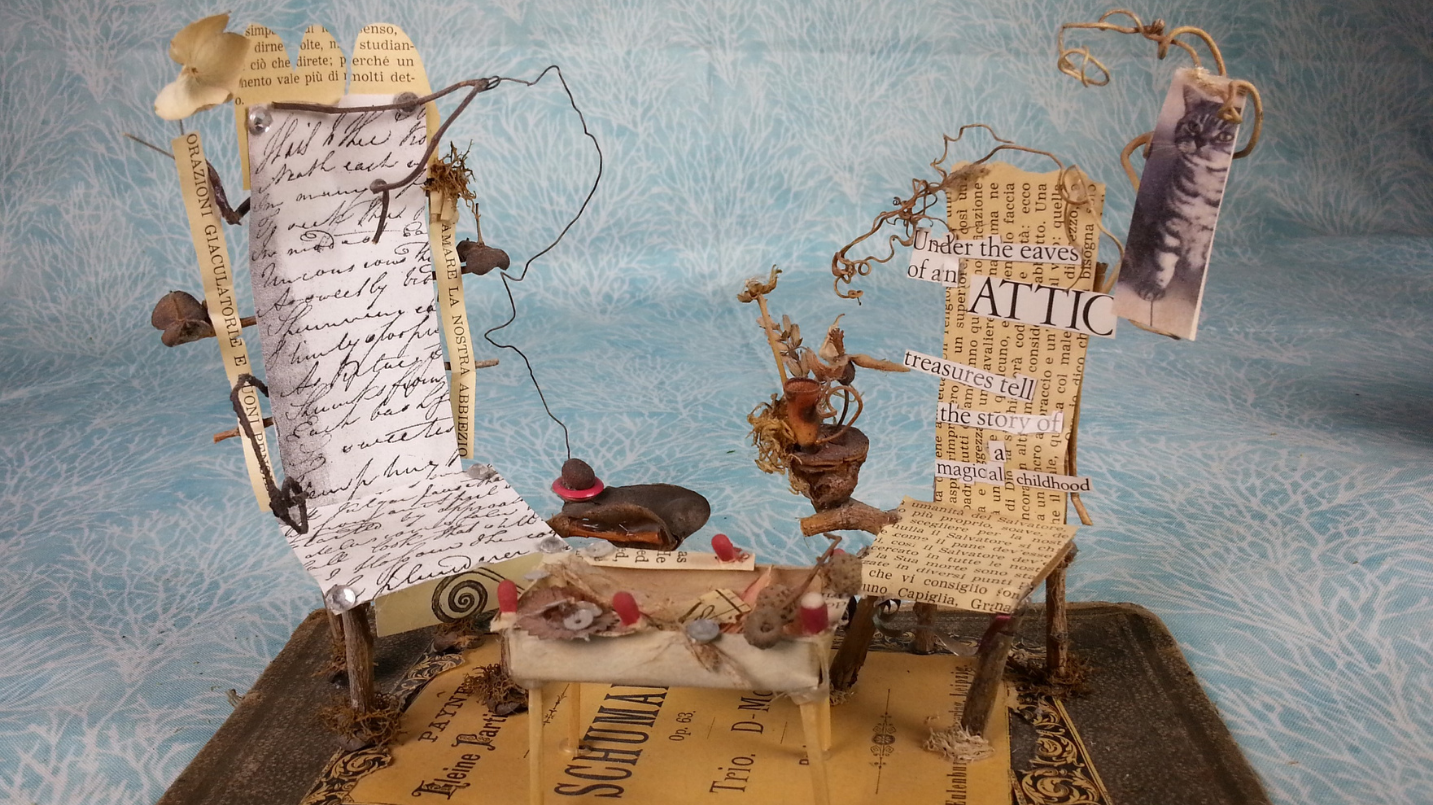 Decorating with Found Objects
A magical adventure in using unusual found objects in your fairy creation projects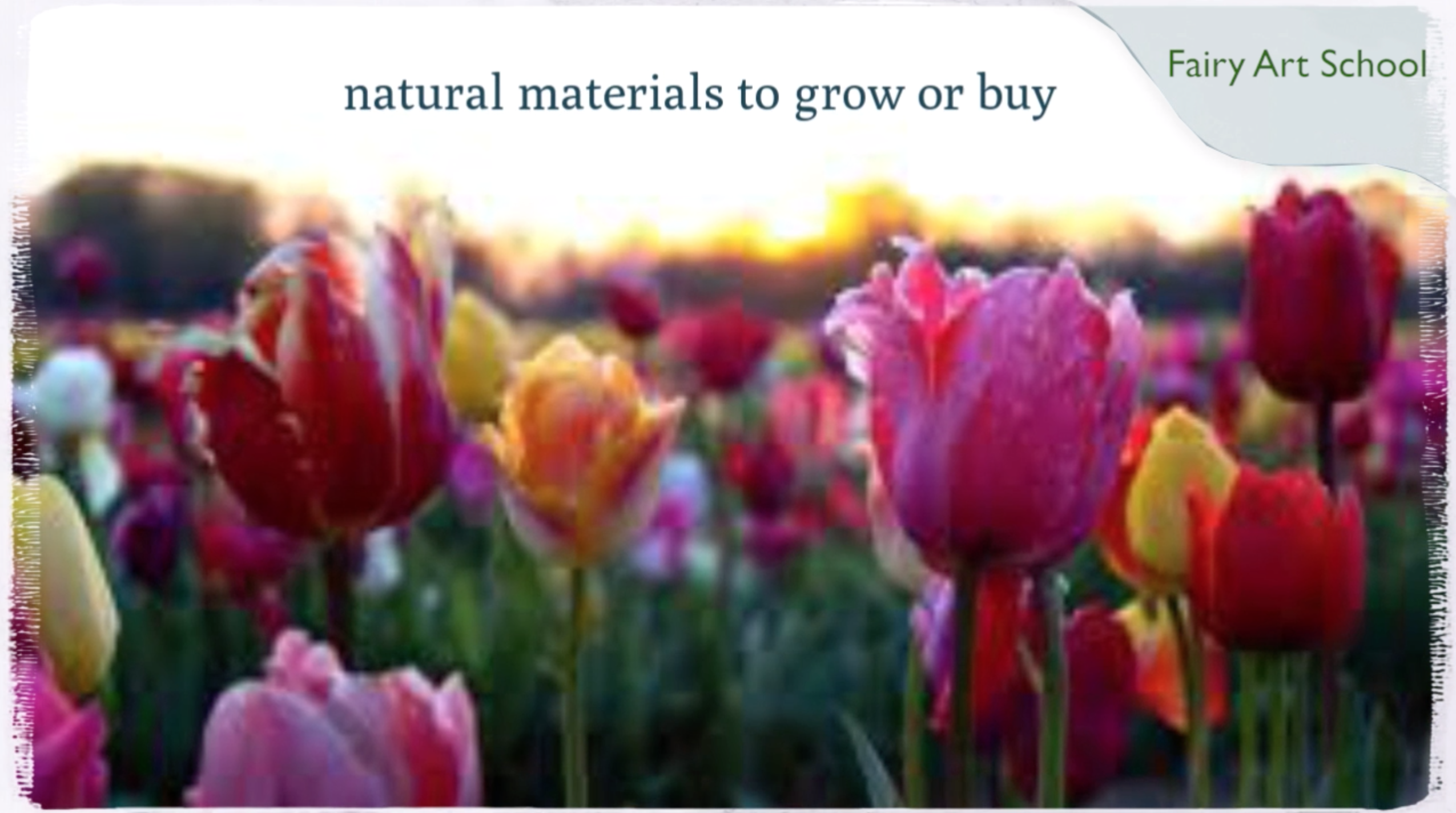 Natural Materials
to Grow and Buy
This beautiful slide show focuses on
the different kinds of plants and other materials to use in your nature art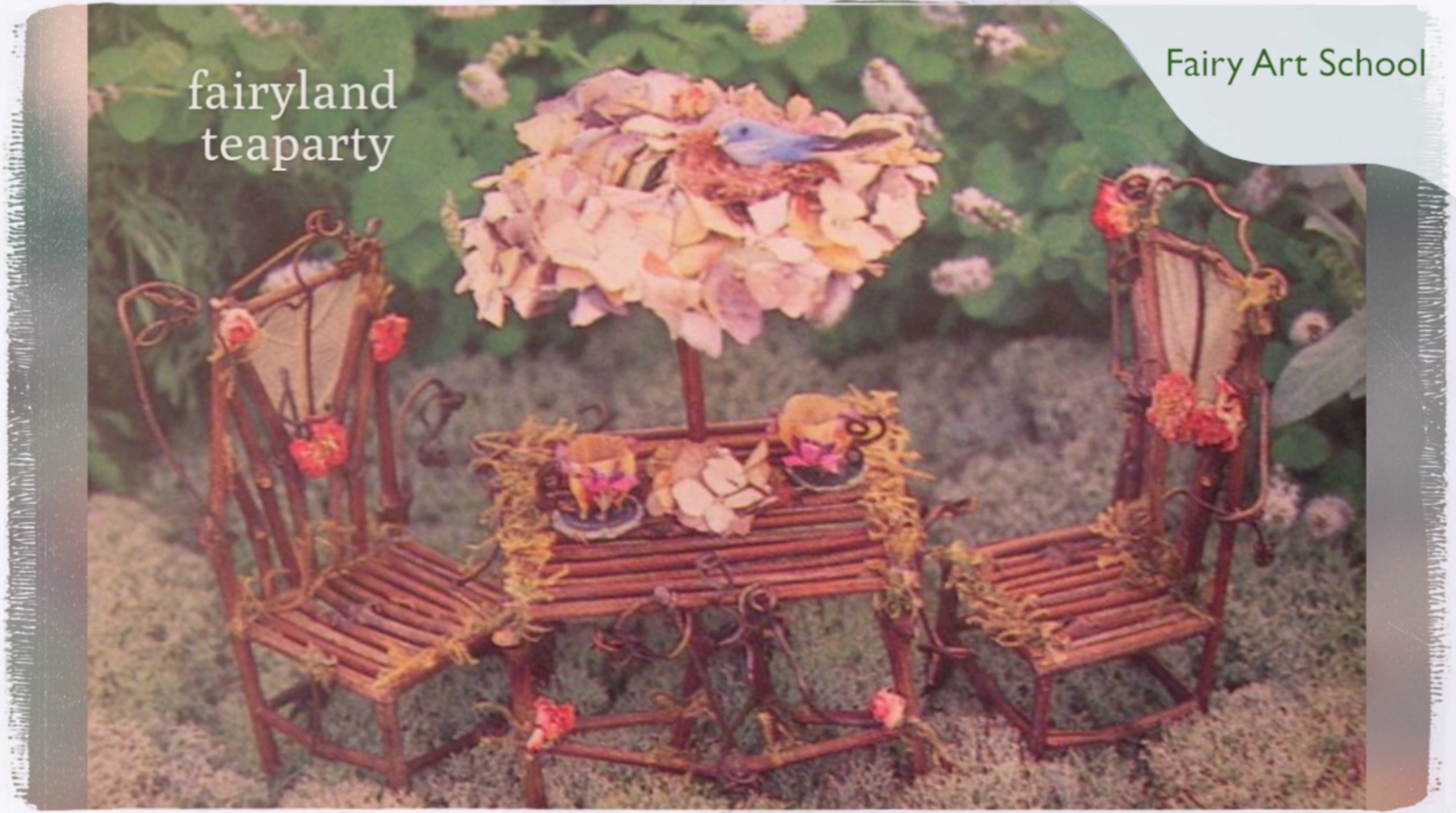 Creating with Natural Materials
A stunning slide show sharing some
of the amazing creations we
have made in the last thirty years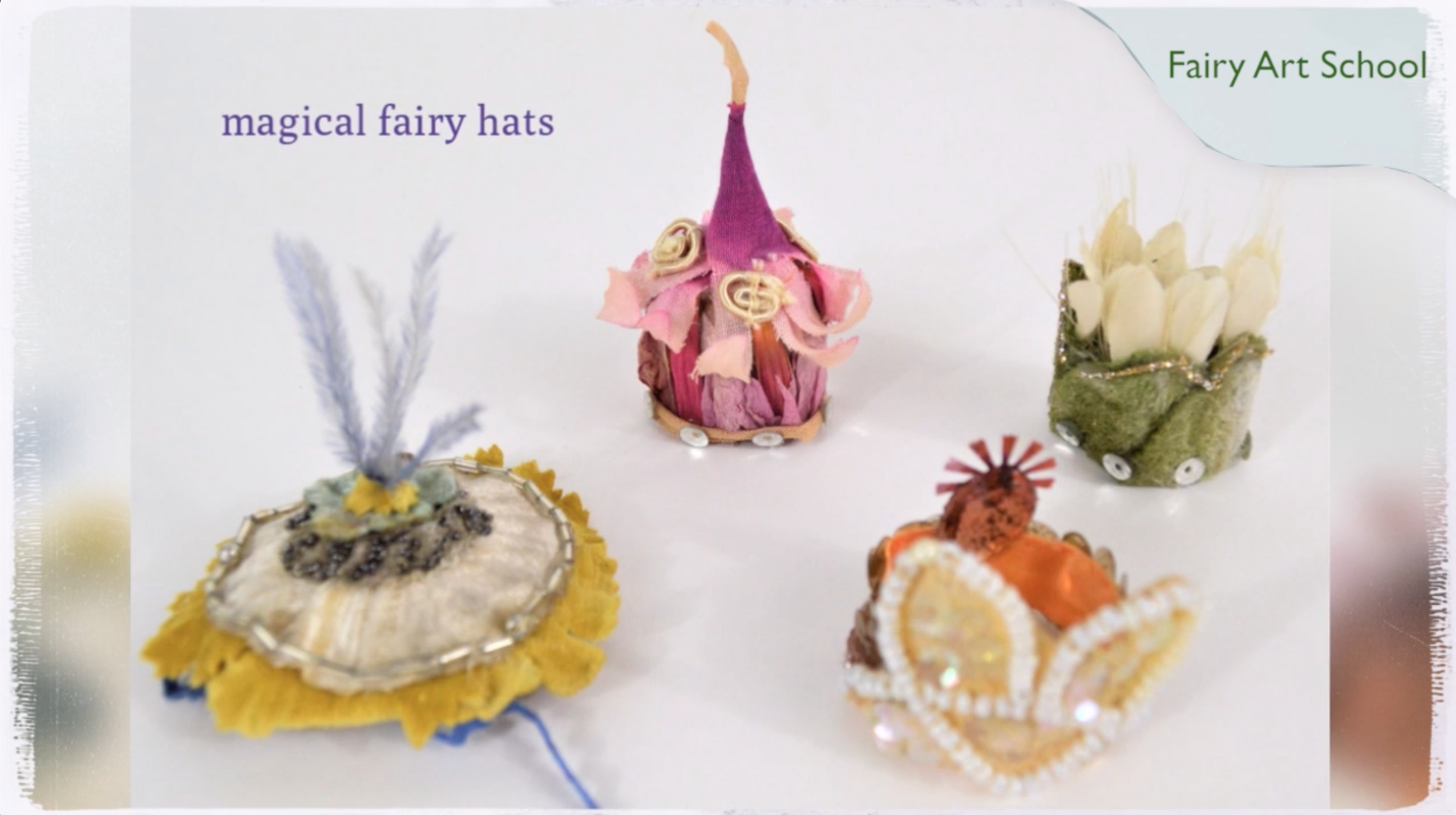 Creating with Found Objects
This inspiring slide show reveals our use of antique fabrics, lovely papers, beads and other found objects in our fairy art
What's In This Course For You?
Available in days

days after you enroll

SECTION 1: INTRODUCTION
Available in days

days after you enroll

SECTION 2: BASICS OF FAIRY FURNITURE MAKING: VIDEO COURSES AND SLIDE SHOWS
In this course, you will see other pieces that we have made using the "basics of fairy furniture making" to inspire you to be adventurous and creative in your nature art! We hope you will have fun with this new, exciting art and that your creations will give you a new confidence as an artistic person, to share your art with others.


A SPECIAL DISCOUNT!

The "Basics of Fairy Furniture Making" Video Course has a value of $100 as a group of classes, but we are offering it at an amazing price of $30, a $70 discount!
Enroll today to take advantage
of this great introductory offer!
This very diverse online course offers an amazing mixture of information and instruction on creating fairy art. With six videos and three slide shows, totaling nearly two hours of fascinating video footage and almost twenty minutes of stunning, colorful slide shows, this course is invaluable for beginning the adventure of creating fairy art. The videos of gathering and preserving natural materials, setting up a work area, decorating with natural and found objects and the basic elements of fairy furniture making are very in depth and informative. The slide shows are filled with gorgeous photos of many of the amazing fairy pieces we have created in the past thirty years to serve as inspiration for the new student. The slide show of beautiful photos of flowers, plants, herbs and other natural materials is a wonderful resource for growing and purchasing natural materials to utilize in your fairy art. This complete course is a wonderful compilation of our thirty years of experience and learning in this beautiful, unique art form.












You May Like These Courses Too