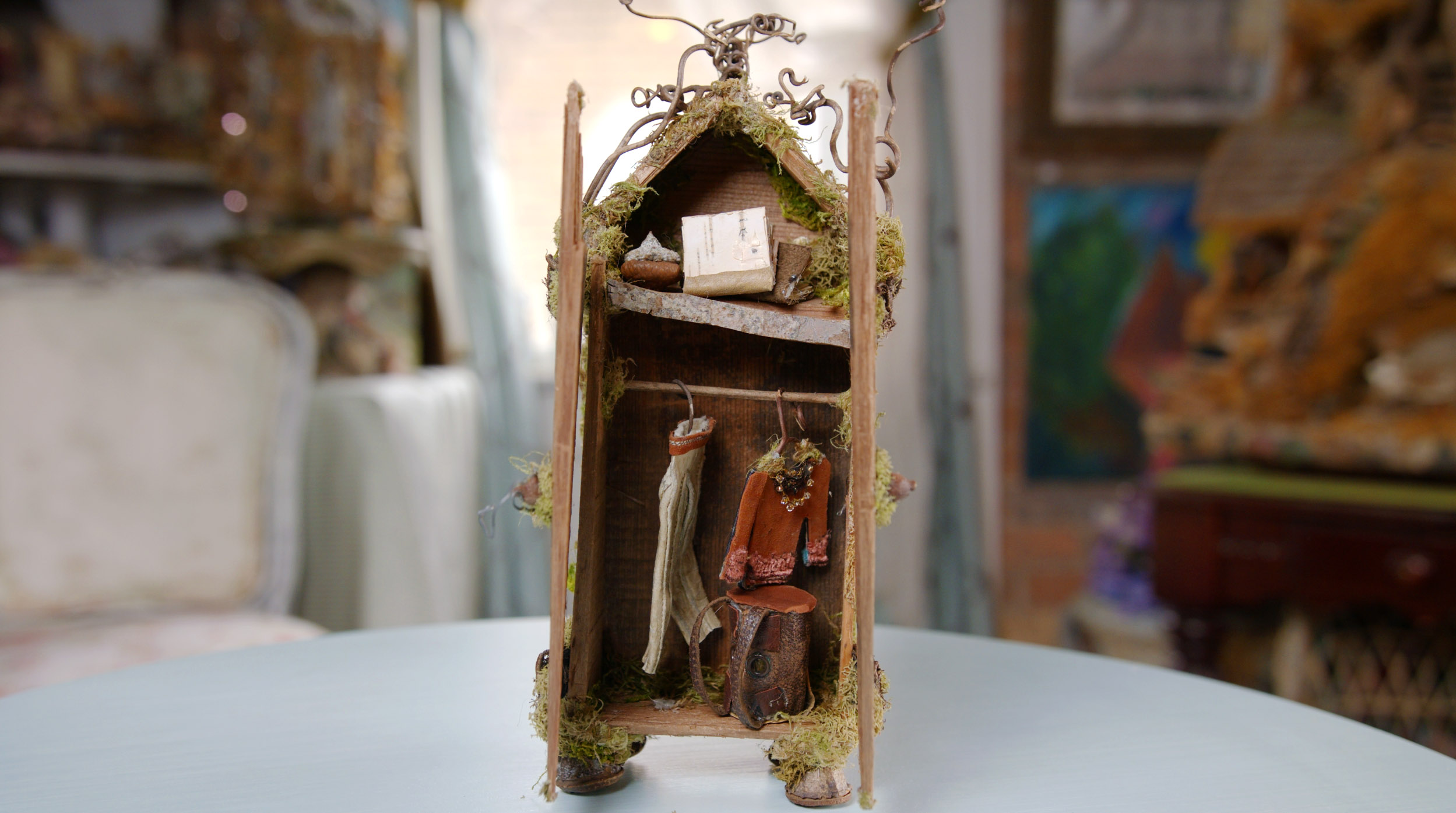 The Fairy Armoire
Rustic and enterprisingly made by a very thoughtful elf, this amazing armoire, made from bark and wood, moss, pods, branches and tendrils was a gift for his friend, the fairy, who loved furnishings made from the forest. The elf constructed the armoire very carefully, adding the bark and wood together, covering the sides with thick moss, adding a shelf, doors, a place to hang clothes and lastly attached thick pods for feet on the armoire. The elf knew the fairy would love something decorative put upon the armoire, so the elf added amazing tendrils at the top of it. They made the armoire look so magical! Later, the little Elf finally delivered the wonderful armoire to the pretty Fairy. She was delighted and so surprised to receive such a beautiful gift from her friend the Elf.




Mike Schramer, Nature Artist/Teacher
Mike's appreciation and love for the rustic beauty of nature is expressed in his amazing and intricate creations, like this charming rustic armoire. His attention to design and detail make his pieces definite works of art, which gives his students a wonderful sense of inspiration. As a teacher, his easy going and fun personality give his classes an enjoyable feeling. He is very thorough in his teaching methods, taking time to explain each step of his classes. Adding unique and interesting anecdotes and thoughts, Mike's online video courses are memorable and meaningful. He has made
many other amazing of fairy furniture pieces, true works of art!


Here's a few more of Mike's stunning fairy art pieces! See below!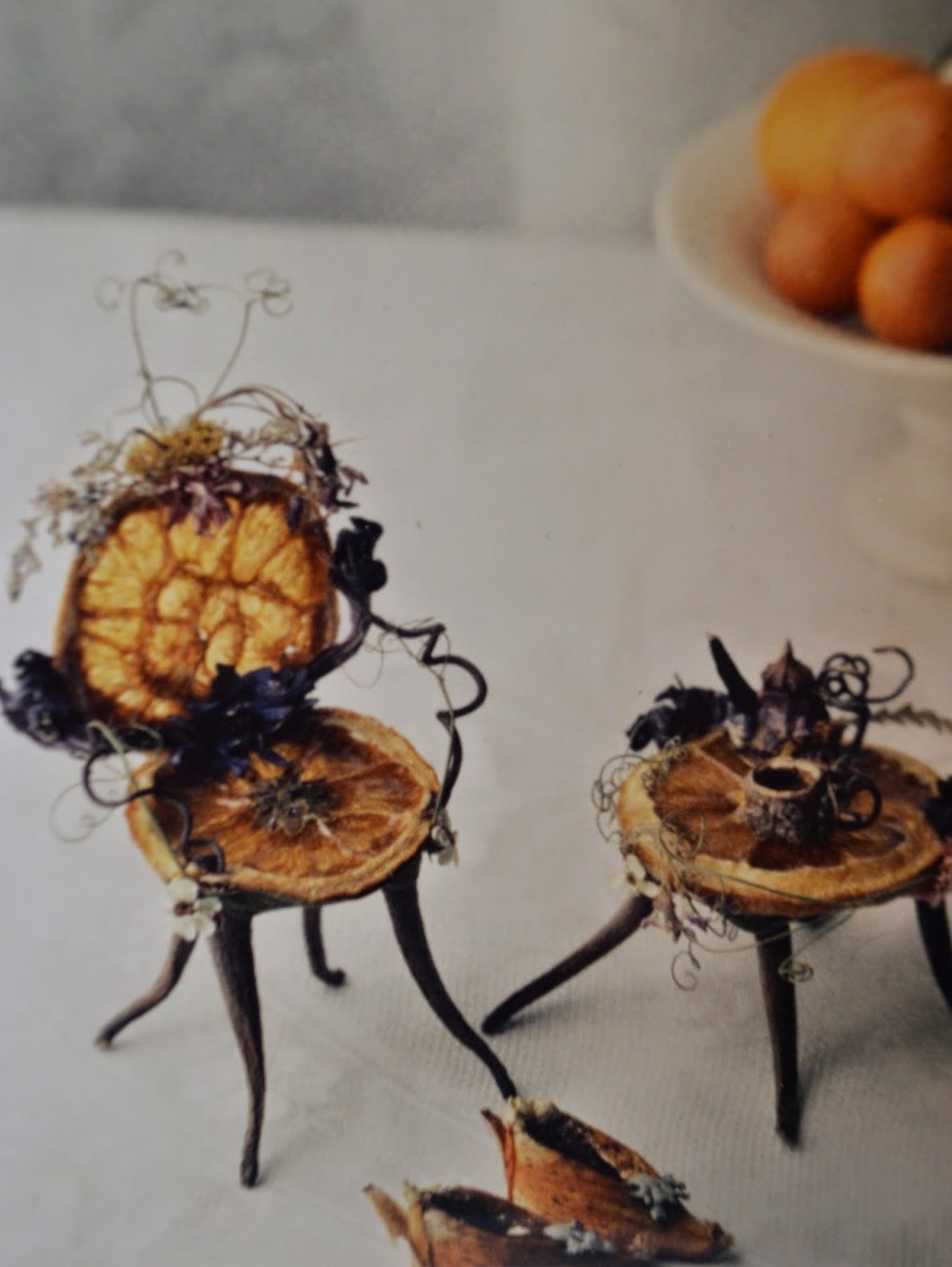 Teatime Under Orange Blossoms


Made from dried orange slices that
almost have a stained glass look,
Mike's little fairy chair and table are
very unique! The legs of both pieces
are made from unusual dried pods.
With added grapevine tendril arms,
moss and flowers, they are truly works
of art. A tiny teapot and tea cup add
to the beauty of these creations.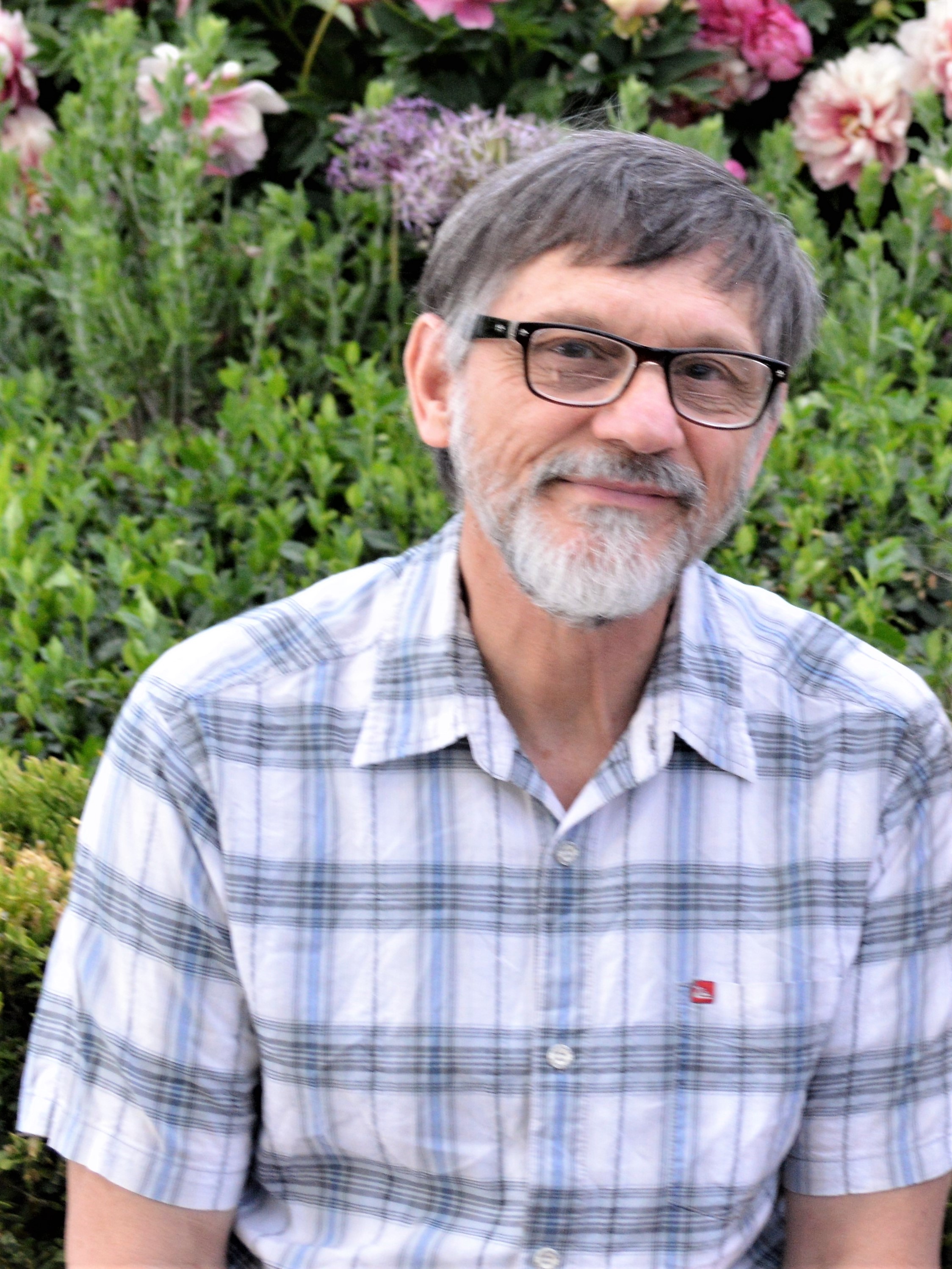 Mike Schramer
Mike is comfortable when he is creating nature art, he feels he is communing with nature. It is a time for him to contemplate and cherish the challenge of trying to add natural materials together that will look good to him artistically. It is always a puzzle to find the right materials to use in his creations, but they are amazing to work with and always surprise him.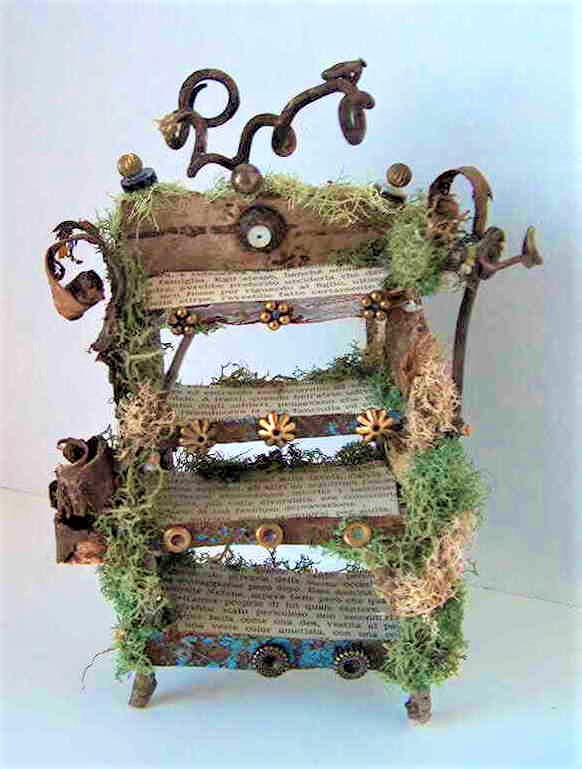 The Gnome's Forest Bookshelf
A useful piece of furniture for a forest gnome to store his old books, boxes of treasures and other cherished objects, this practical shelf is also very whimsical and charming. Mike's artistic ability to turn nature's rustic and earthy creations into works of art is truly amazing. His classes are just as fun and exciting and will give the student a rennew look into art.
The Fairy Armoire Video Course Curriculum
Available in days

days after you enroll

Section 1: Introduction
Available in days

days after you enroll

Section 2: The Rustic Armoire
The Rustic Forest Armoire
This stunning handmade piece is another example of Mike's amazing artistry: an armoire created from grapevine branches, tendrils and moss. Rustic and woodsy, this piece reflects Mike's wonderful vision of unique design and his appreciation of the amazing artistry nature has on its own. Nature is filled with incredible beauty, color and personality. It is working with these beautiful "gifts" in nature that inspires Mike and having the opportunity to use his imagination and vision to create works of art that are timeless and stunning. He will be teaching many more fairy furniture courses of this caliber in the near future! Be sure to check back!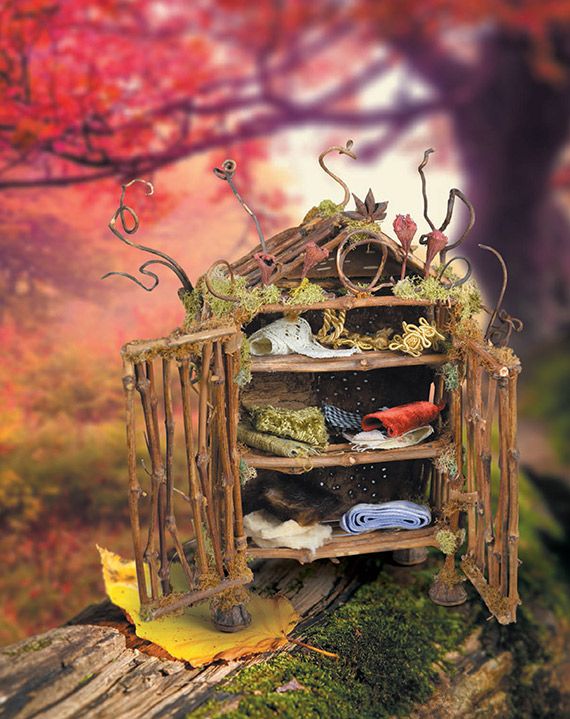 A Few of Our Other Courses

We have made hundreds of pieces of our fairy furniture in the last thirty years, each piece a true labor of
love and gratitude for the beauty of nature. We will be adding many more courses soon so check back!