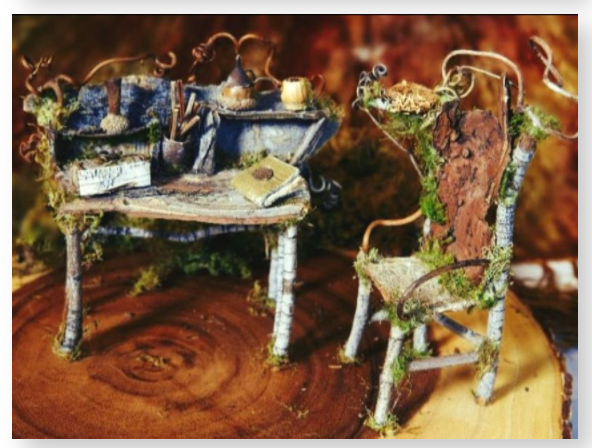 The Hobbit's Writing Desk and Chair
Imagine walking in a beautiful forest with lovely ferns and wildflowers and discovering an amazing little desk and chair, nestled amongst the leaves and moss of the woods! Wouldn't that be amazing! These magical little creations could have been made by a hobbit, but on the other hand, perhaps a talented person created them and left them in the forest for a mysterious hobbit who needed a place to write his story. What a wonderful gift that would be! Will you be that creative person, ready to help the hobbit? The forest awaits your imagination and smiles!
Mike Schramer, Nature Artist/Teacher
Mike's appreciation and love for the rustic beauty of nature is expressed in his amazing and intricate creations, like this charming Hobbit's Writing Desk and Chair. His attention to design and detail make his pieces definite works of art which gives his students a wonderful sense of inspiration. As a teacher, his easy going and fun personality give his classes an enjoyable feeling. He is very thorough in his teaching methods, taking time to explain each step of his classes. Adding unique and interesting anecdotes and thoughts, Mike's online video courses are memorable and meaningful.


Some of Mike's other amazing pieces can
be seen in the photos below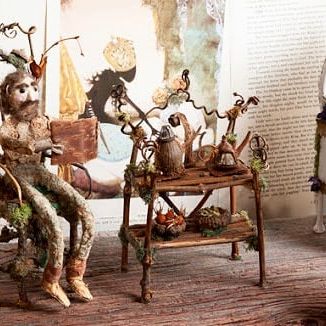 Reuben the Reader
Reuben is a wonderful hobbit
from the forest. He loves to
read and is often found in his reading room with his teapot
and teacup and bowls of wild berries for his lunch. Reuben
is a great storyteller, too. He
has lived in the forest for
a very, very long time.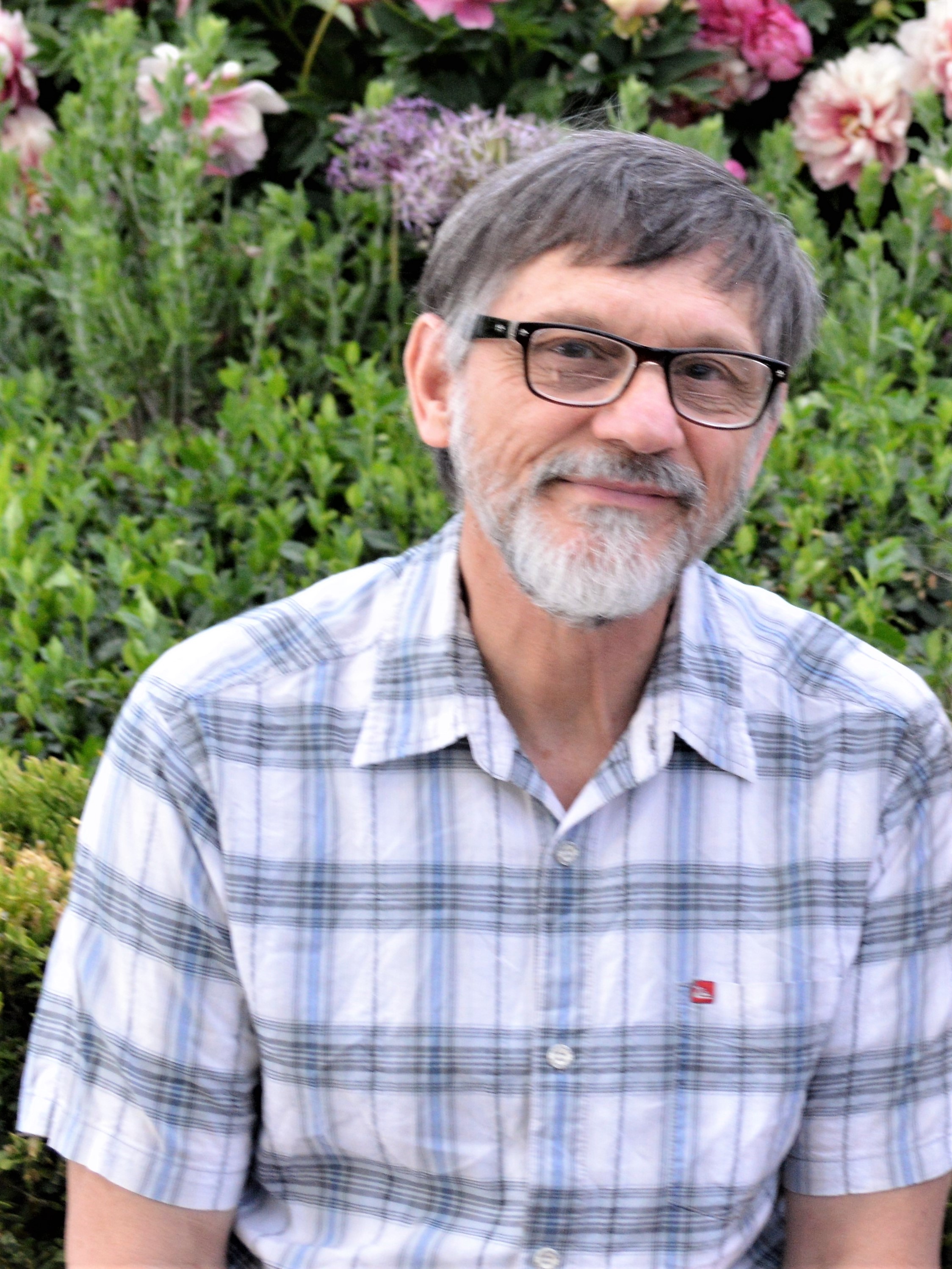 Mike Schramer


Mike has such a wonderful sensitivity to nature and the creative spirit. He is also very talented in many mediums besides making beautiful art from nature. Mike is a sculptor, working in bronze, clay and found objects.
He also paints beautiful and
very colorful paintings. He is
a wonderful writer as well.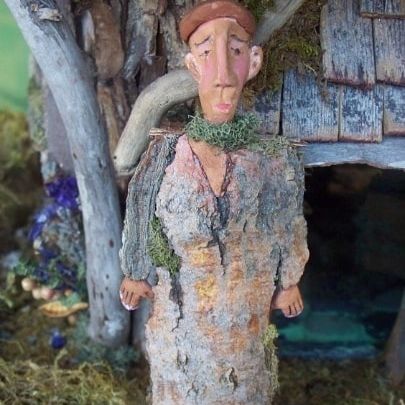 Barkman the Memory Keeper
There are many memories of the forest that the wise Barkman has saved over the years to share with anyone in fairyland who cares to listen. He is the Memory Keeper so he loves to tell stories about the amazing little people who live all around him in the forest. He is a humble and devoted follower of storytelling and keeping precious memories alive for everyone.
Example Curriculum
Available in days

days after you enroll

Section 1: Introduction
Available in days

days after you enroll

Section 2: The Hobbit's Writing Desk and Chair
Little Elfen Chair
Mike created this very unusual little chair for our second book "Fairy Village". It has a wonderful, simple charm about it and reflects his love for the beauty of nature. He finds the perfect natural materials for his pieces and brings them to life. This will be a really fun class here at Fairy Art School sometime in the near future! So exciting!!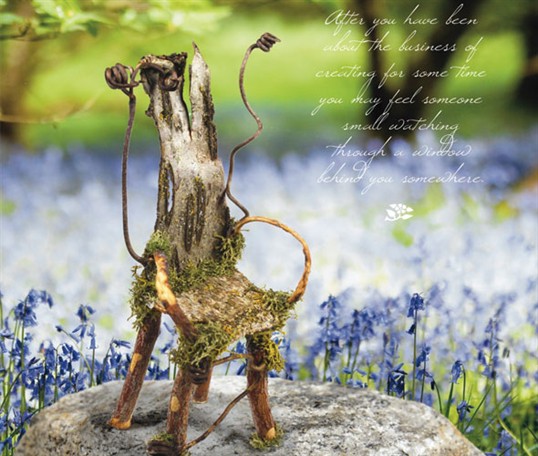 SOME OF OUR OTHER CLASSES
Here are just a few of our wonderful classes! We will be adding many more soon!