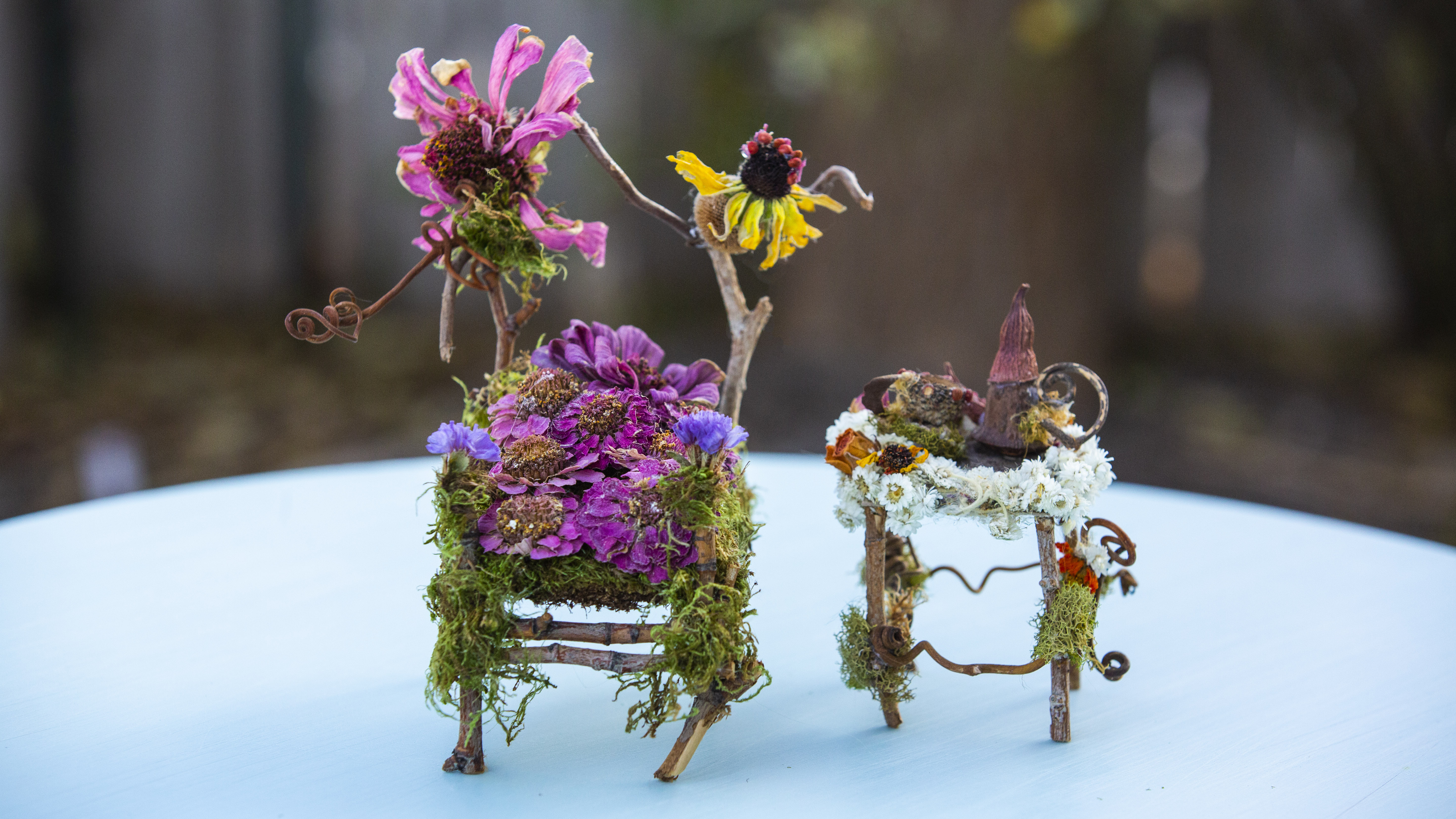 The Fairy Table and Tea Set
This little table for a cheerful fairy is decorated with lovely flowers and moss, tiny pods and amazing tendrils. It's demure and charming style is perfect for a fairy's tea party, complete with an amazing little teapot and teacup. The video course for this wonderful piece is very fun and easy to follow. First, creating the unique framework using branches and tendrils, then adding the pretty flowers and moss. Lastly, making the tiny teapot and teacup out of pods, tendrils and moss is especially fun! A delightful class with lots of imagination! This adorable little table looks so cute with the Fairy Princess Bed, another piece that can be learned how to make here at Fairy Art School!
Debbie Schramer/Nature Artist/Teacher
Debbie is the instructor for this wonderful class. She began creating her lovely little fairy furniture pieces in 1987, while she and Mike and their two sons lived on a three acre farm in Washington state. Debbie's love of nature and art have been a very special part of her life and is reflected in the beauty and unique style of her pieces. Also a writer of poetry and children's stories, her fairy furniture often reveals a feeling of fantasy and storytelling. Debbie has often been told her voice is very calming and gentle, a very positive part of her video courses. Below you will find a few of Debbie's other creations that express her love of this gentle and healing art. She hopes you will find her classes calming, too.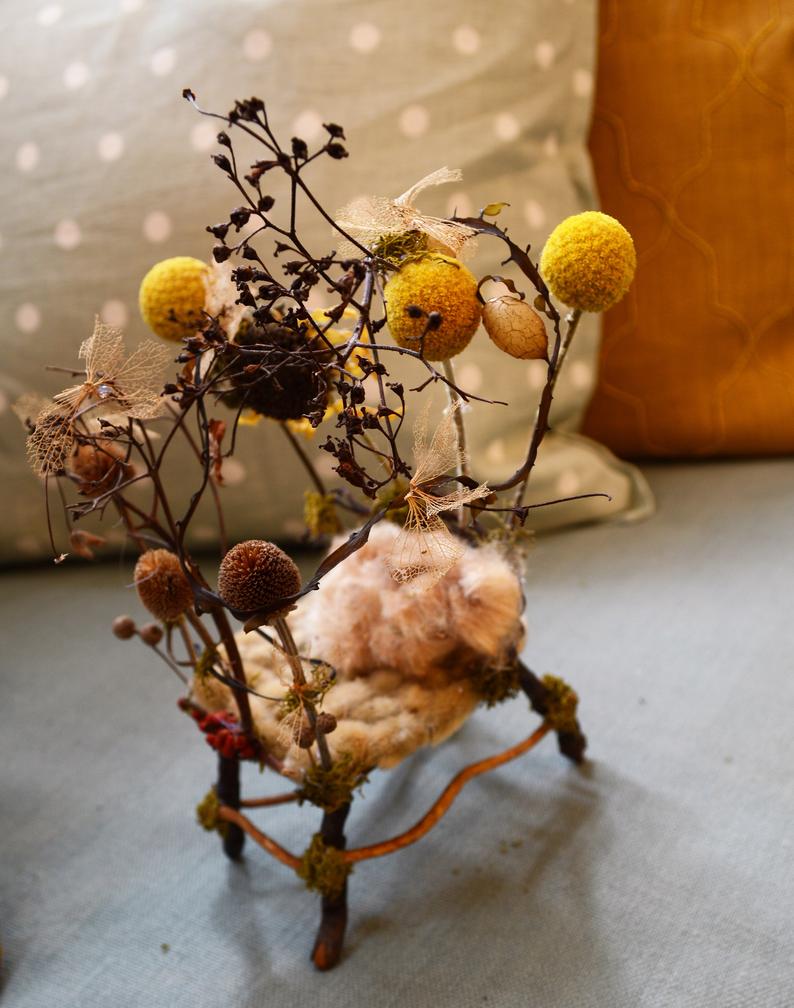 The Canopy of Flowers
This delightful fairytale bed seems as if it were discovered in an enchanted garden in a faraway land! Perfect for storytelling and magical make-believe. The soft cushion of fluffy pussy willows as the bedding and even softer cattail down as the pillow, rest below a canopy of amazing flower spheres and wild grasses. This piece is a wondrous class to participate in and so fun to create! Unlimited access to this course along with
the downloadable step by step instructions that are part of this video make this a perfect class to follow over and over again!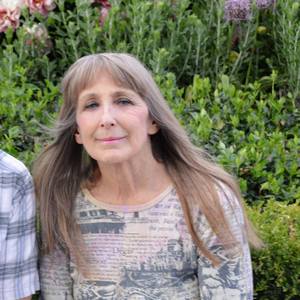 Debbie Schramer

Although Debbie was born in
Los Angeles, California, she spent
much of her early childhood in
more suburban and rural areas
along the west coast. Growing up
in Surfside and Garden Grove, California, she and her family
later moved to Klamath Falls,
Oregon and lived in lovely
mountains that overlooked a
beautiful wildlife refuge. She spent
hours walking through the woods
and paddling in their small boat
in the quiet creek below their house. Moving from a city suburb to such a wild, natural area was a life changing experience for
Debbie and had a very profound
influence on her appreciation
of the natural world. The quiet tranquility of nature had a great calming affect on Debbie's life.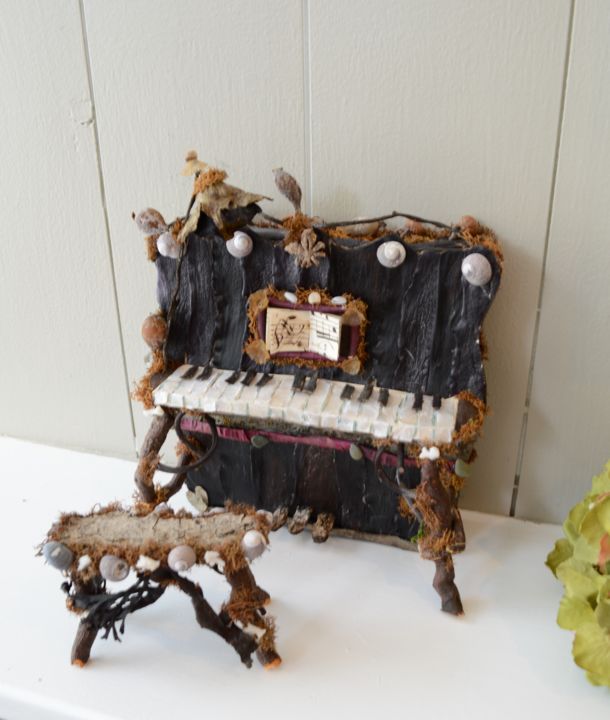 The Forest Gnome's Piano


One of the most unique pieces that Debbie has created, this piano was an amazing experience to make. Taking several days to complete, there were many steps in the process of creating this piece. The exterior part of the piano was made from dried egg plant skins, after nearly a week kept in a powdered preservative material. The keys of the piano are made from thin shells. Other materials used in this stunning creation are: tendrils, bark, moss, pods, shells, seaweed, kelp, onion skins and branches. This piece will be offered here at Fairy Art School as a video course. It will be a stunning class to take!!
The Fairy Table with Teapot and Teacup Curriculum
Available in days

days after you enroll

Section 1: Introduction
Available in days

days after you enroll

Section 2: The Fairy Table with Accessories
The Flower Fairy's Tea Table and Chair
This colorful little table and chair are other examples of Debbie's love of using beautiful antique beaded lace, millinery flowers and antique fabrics in her creations.



The framework of the table and chair are made from branches and moss. The little vase and teapot are made from kelp and real flowers. The combination of using real natural materials and found objects is a favorite idea of Debbie's and expresses her love of both nature and things
that are old and timeworn. The little chair
is made from the same types of materials
along with lovely papers, sequins, feathers
and beads. Debbie will be offering classes
soon, here at Fairy Art School, utilizing
found objects, which is a wonderful way
to use your imagination and creativity!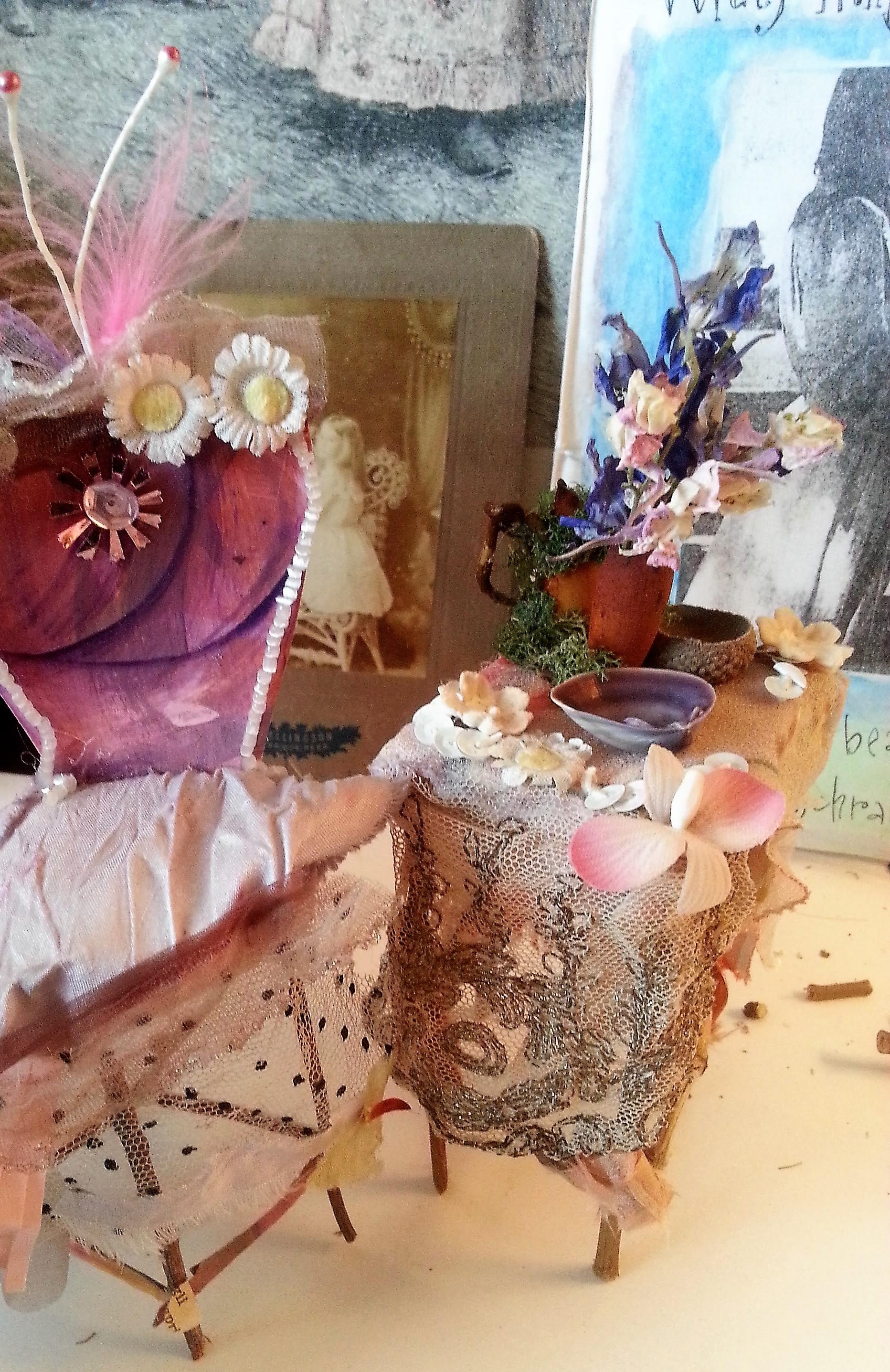 A Few of Our Other Courses

We have made hundreds of pieces of our fairy furniture in the last thirty years, each piece a true labor of
love and gratitude for the beauty of nature. We will be adding many more courses soon so check back!