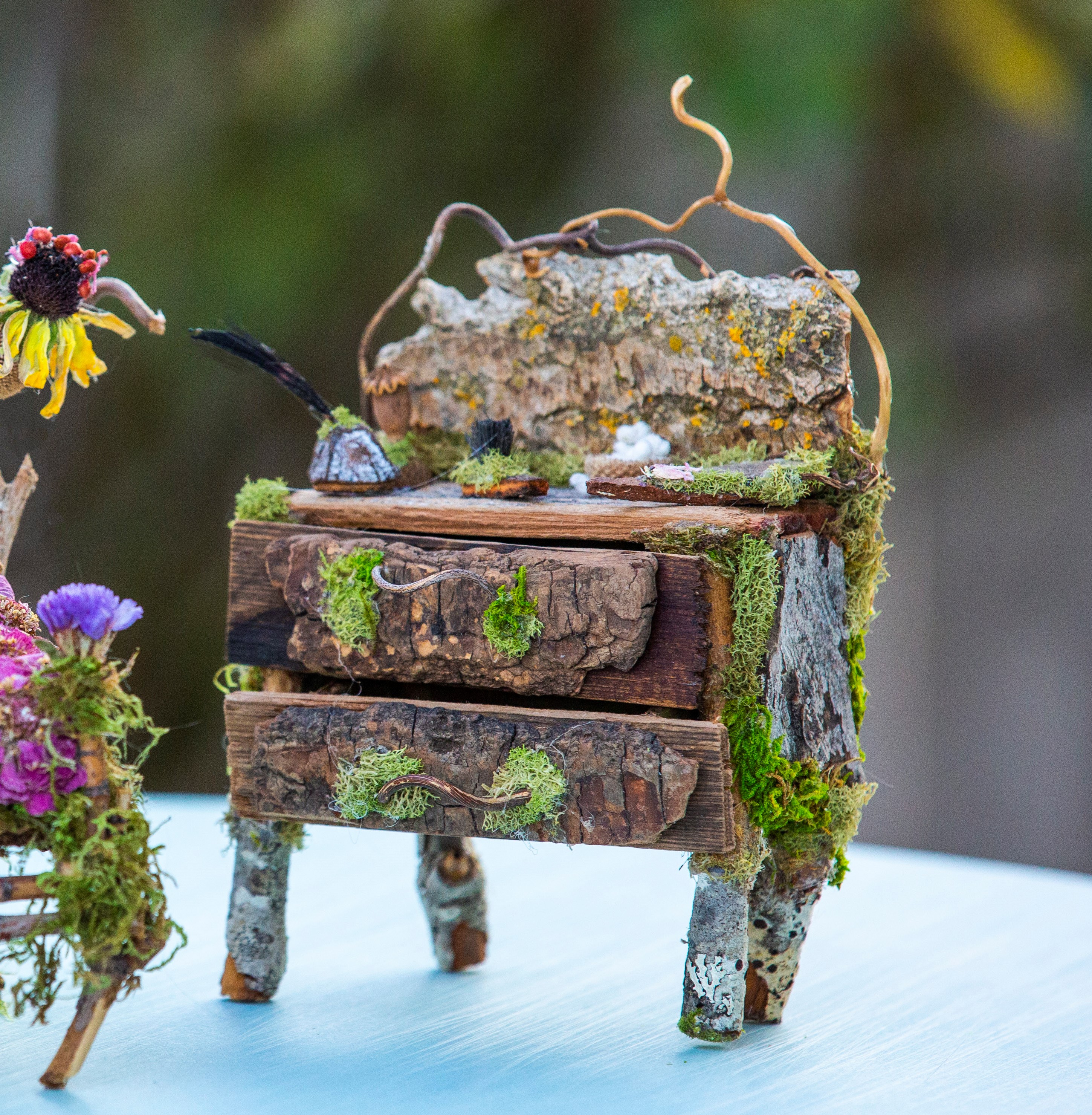 The Fairy Dresser
Video Course
A charming rustic dresser for a fairy of the forest, this unusual piece is straight out of a fairytale! The video course for creating this enchanting piece is very exciting as you will have a chance to use even more intricate skills as a nature artist. Creating the little accessories is very fun, too! The simple basic framework of the dresser is similar to what is learned in the "Basics" course, making a rectangular shape from bark or branches. From there, what is especially exciting with making the dresser is learning how to fashion drawers that actually open. There is the option to make "mock" drawers, too, but either way, this course is a wonderful, fun challenge for the artist to learn new talents and ideas.
Mike Schramer
Nature Artist/Teacher
Mike's appreciation and love for the rustic beauty of nature is expressed in his amazing and intricate creations, like this charming rustic dresser. His attention to design and detail make his pieces definite works of art, which gives his students a wonderful sense of inspiration. As a teacher, his easy going and fun personality give his classes an enjoyable feeling. He is very thorough in his teaching methods, taking time to explain each step of his classes. Adding unique and interesting anecdotes and thoughts, Mike's online video courses are memorable and meaningful. He has made
many other amazing fairy furniture pieces, true works of art!


Here's a few more of Mike's stunning fairy art pieces! See below!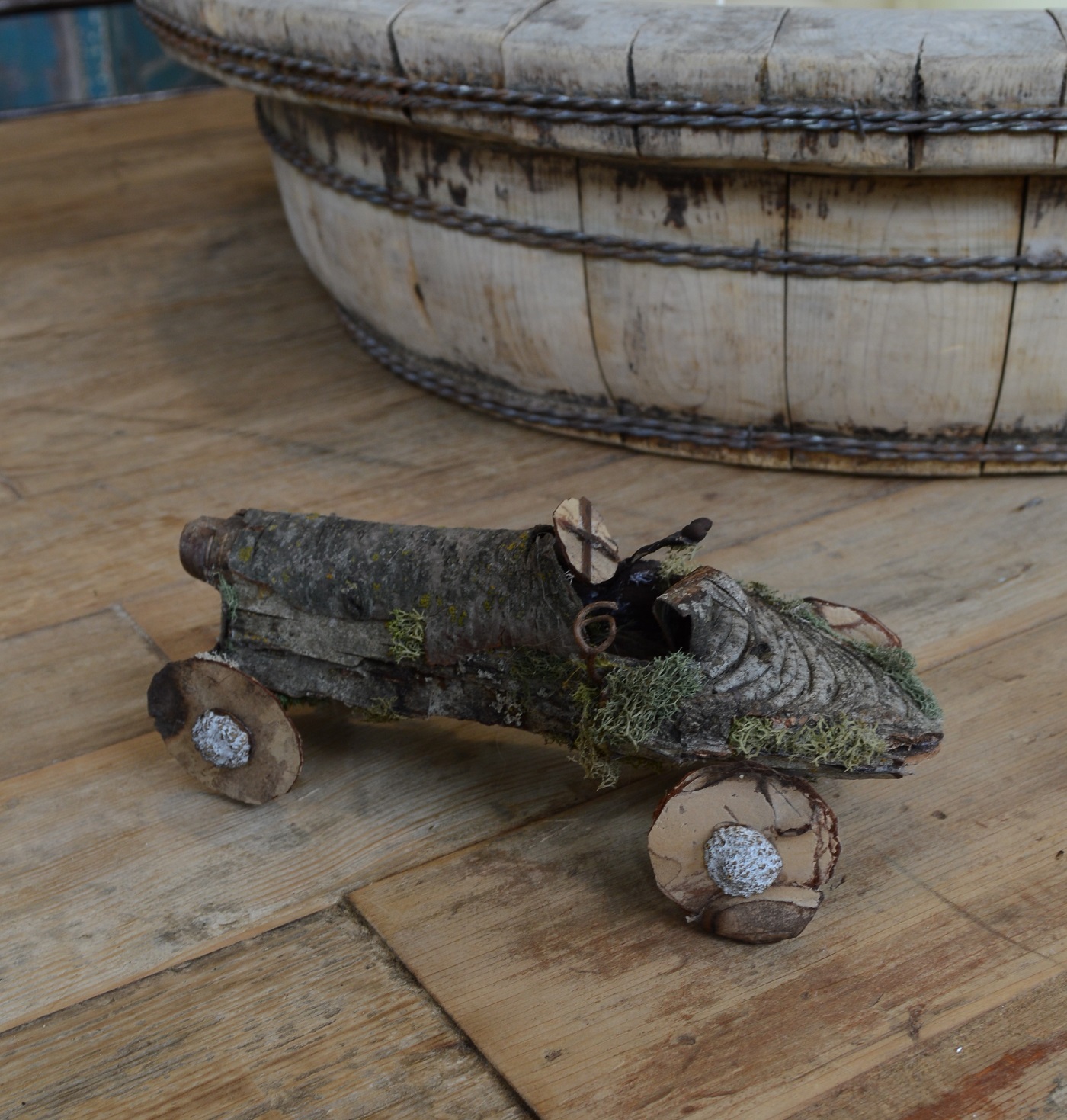 The Gnome's Ancient Automobile
This wondrous old car, made straight out of an ancient forest, has traveled many long miles. Built by a wise gnome who respected and loved the amazing trees around his home, he walked about gathering the saddened trees that had fallen and turned them into this astonishing automobile. He gathered bark and moss, pods and branches and after many months, this curious and almost humorous car was presented to the world.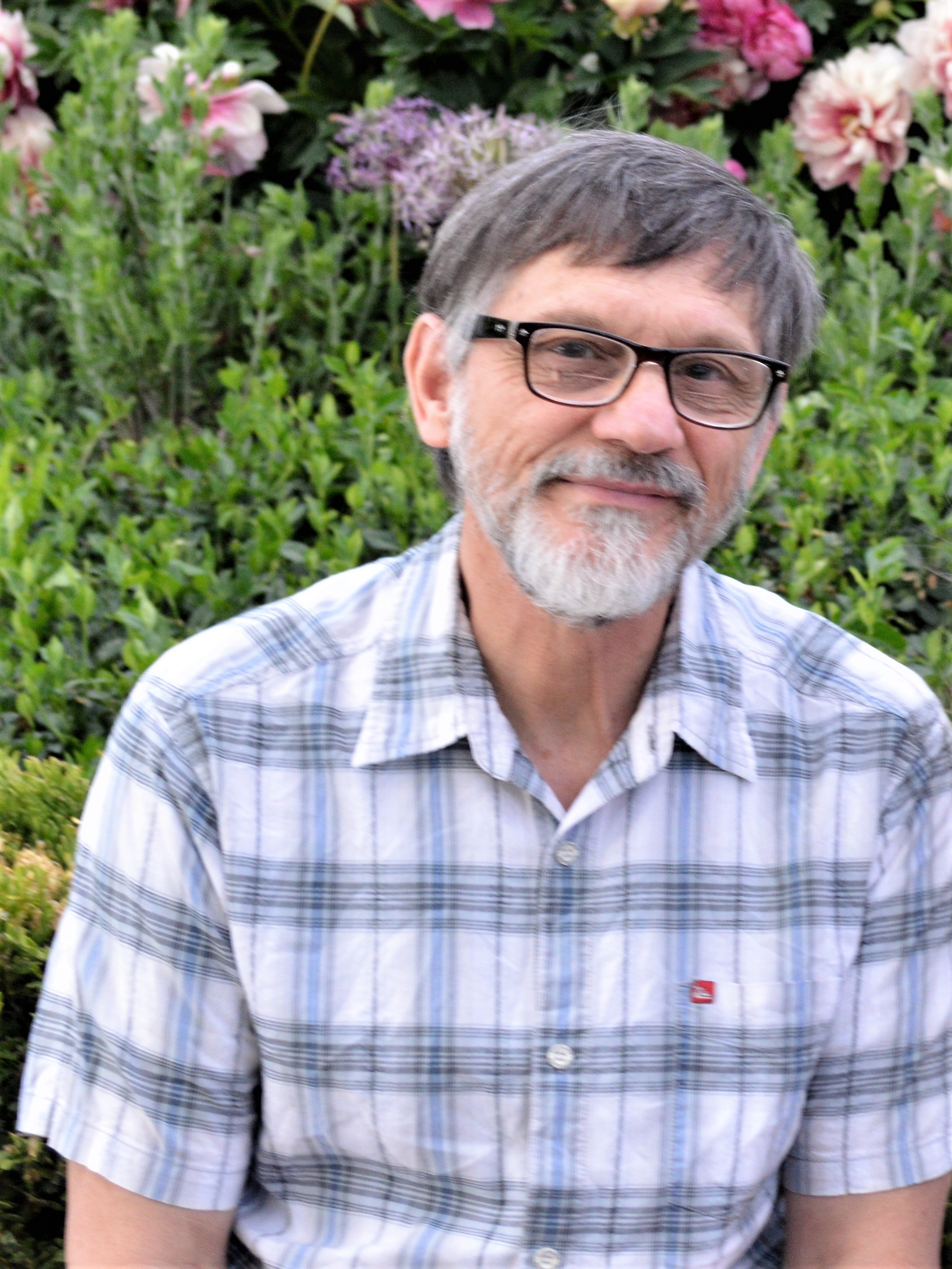 Mike Schramer
Mike is comfortable when he is creating natural art, he feels he is communing with nature. It is a time for him to contemplate and cherish the challenge of trying to add natural materials together that will look pleasing to him artistically. It is always a puzzle to find the right materials to use in his creations, but they are amazing to work with
and always surprise him.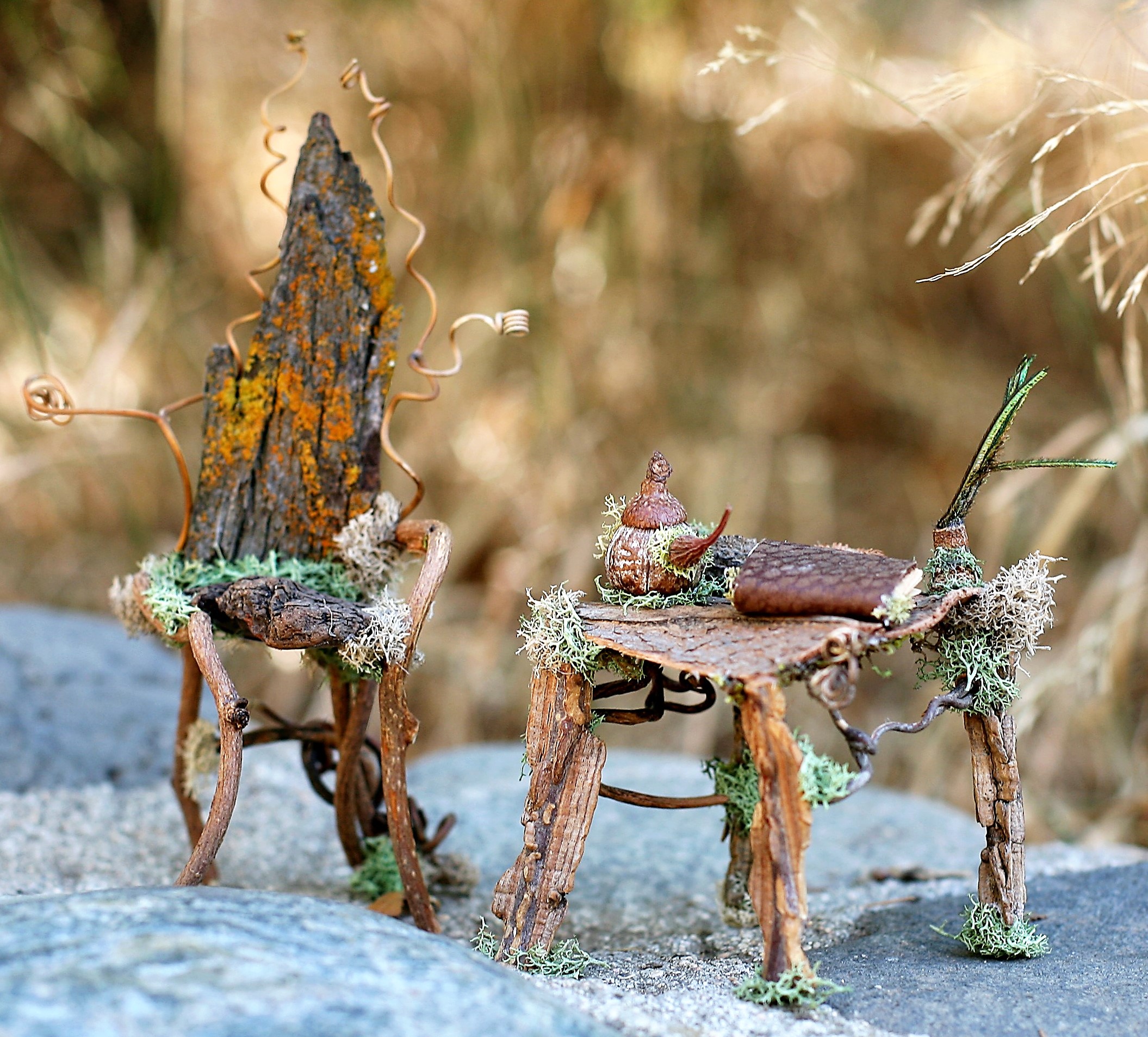 The Elfen Storyteller
Stories have a way of touching our hearts and giving us memories that stay with us for a very long time. There once was a very unusual storyteller who many of us might have never heard of. He lived in a little stone house that he built himself and wrote stories, wonderful sad, happy, curious and amazing stories about the forest and his wonderful friends who lived near him. Perhaps some day you will meet him, when you're walking in the woods on a sunny summer's day. You can ask him to tell you a story and I'm sure the storyteller will do just that.
The Fairy Dresser
Video Course Curriculum
Available in days

days after you enroll

Section 1: Introduction
Available in days

days after you enroll

Section 2: The Fairy Dresser
The Fairyland Theater


This is another incredible work of nature art that Mike created. A beautiful fairytale theater with such personality and drama! Mike made this wonderful piece for our first book "Fairy House", an exciting "how to" book on how to create our lovely fairy art. It is one of his most fantastic pieces and it will be offered as a video course at some point here on our website. We primarily use natural materials in our creations, but we do sometimes utilize the versatility of cardboard for larger works like this one. The wonderful bark roof and moss base give the theater a natural look and feeling of the lovely forest.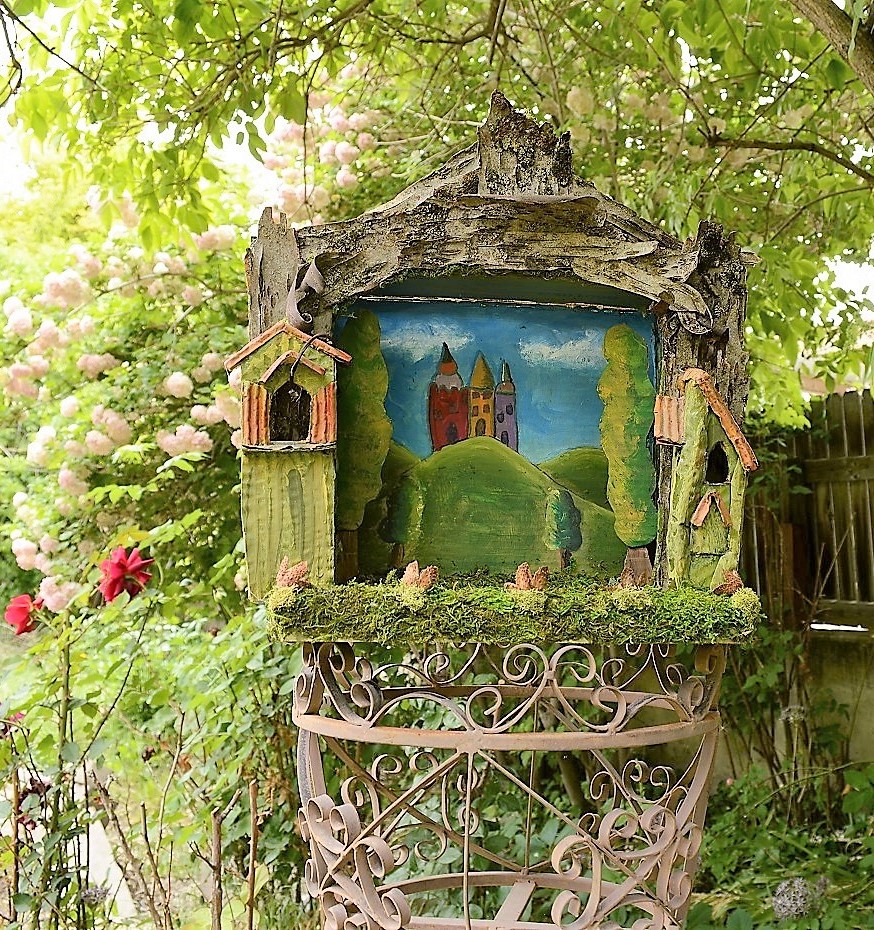 More of our Fun Courses
We have a fun and inspiring variety of courses available at Fairy Art School. Here are some of our other
wonderful online video courses. We will be adding many more soon so visit our website again.