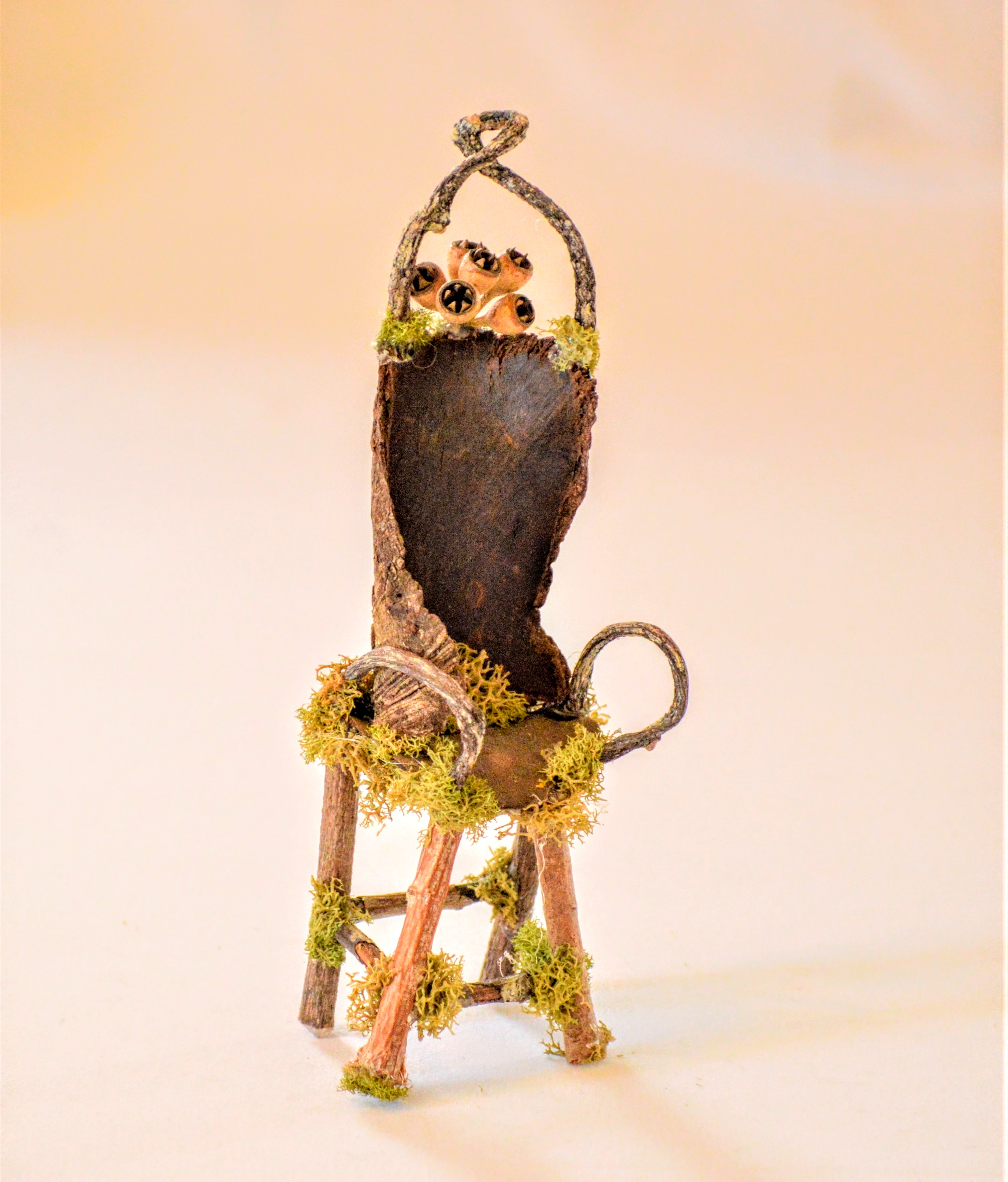 The Fairy Chair
Video Course
Imagine finding this charming little rustic
fairy chair in the forest. Perhaps you might
even discover a tiny fairy sitting in this
adorable chair, her throne in her home the
forest. It's especially fun to gather the natural materials to create this little fairy throne.
In your garden, you might find some lovely
green moss or flowers to add to the chair.
On a wonderful walk in the forest, you
could find some interesting bark and
branches. Use your imagination to
discover where you might find the
wonderful materials you'll want to use
to create this unique little fairy chair.
Mike Schramer, Nature Artist/Teacher
Mike's appreciation and love for the rustic beauty of nature is expressed in his amazing and intricate creations, like this charming little fairy chair. His attention to design and detail make his pieces definite works of art which gives his students a wonderful sense of inspiration. As a teacher, his easy going and fun personality give his classes an enjoyable feeling. He is very thorough in his teaching methods, taking time to explain each step of his classes. Adding unique and interesting anecdotes and thoughts, Mike's online video courses are memorable and meaningful. Some of Mike's other amazing pieces can be seen below: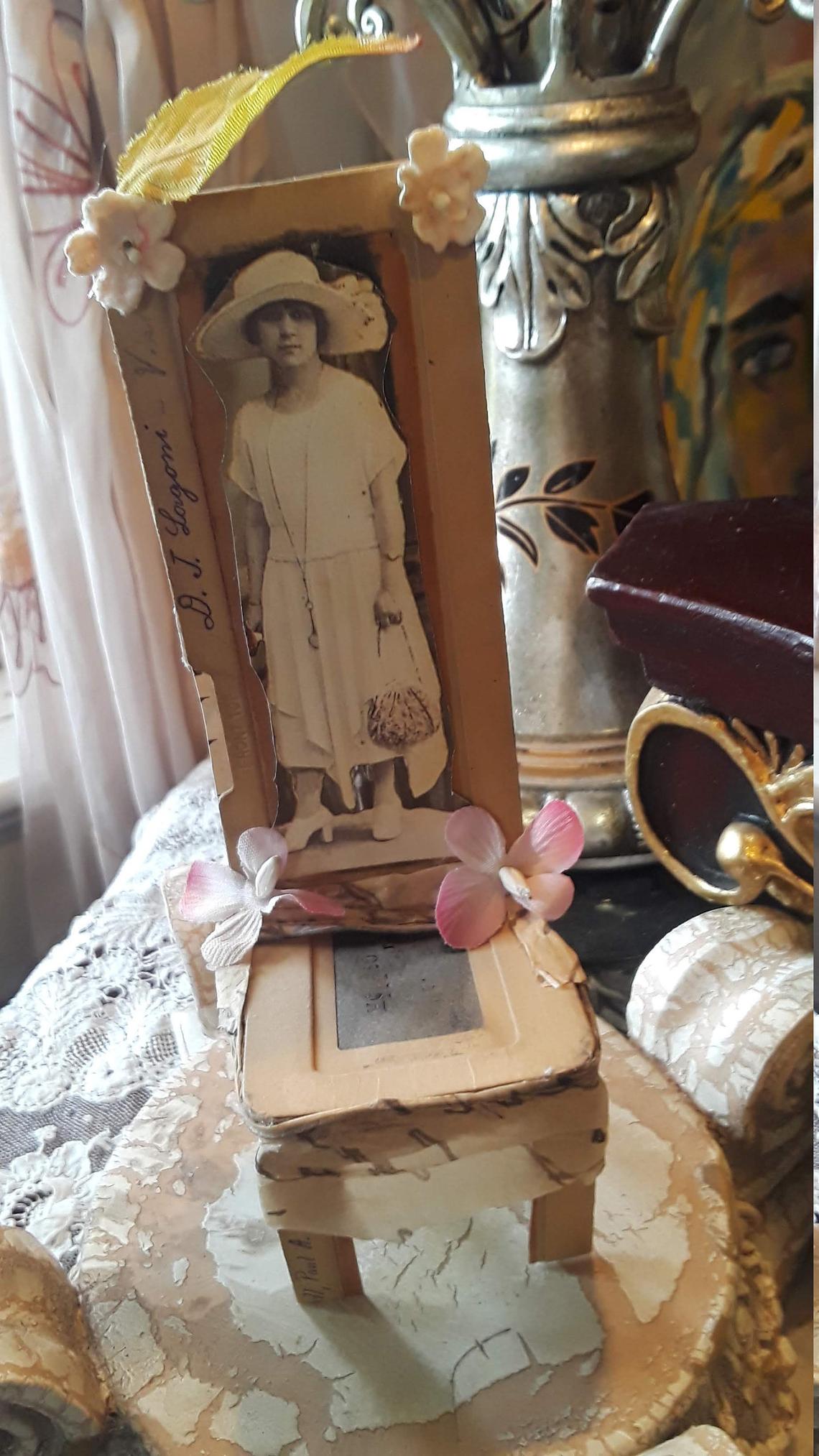 The Fairy Photo Chair
This is such an amazing idea, to add a photograph to this charming chair! A unique way to display pictures in a lovely work of art, different than any other. This course is really exciting and using your own photograph makes it even more special for you! Antique velvet flowers, lovely papers and photo album cardboard make this chair really remarkable. An amazing course to take!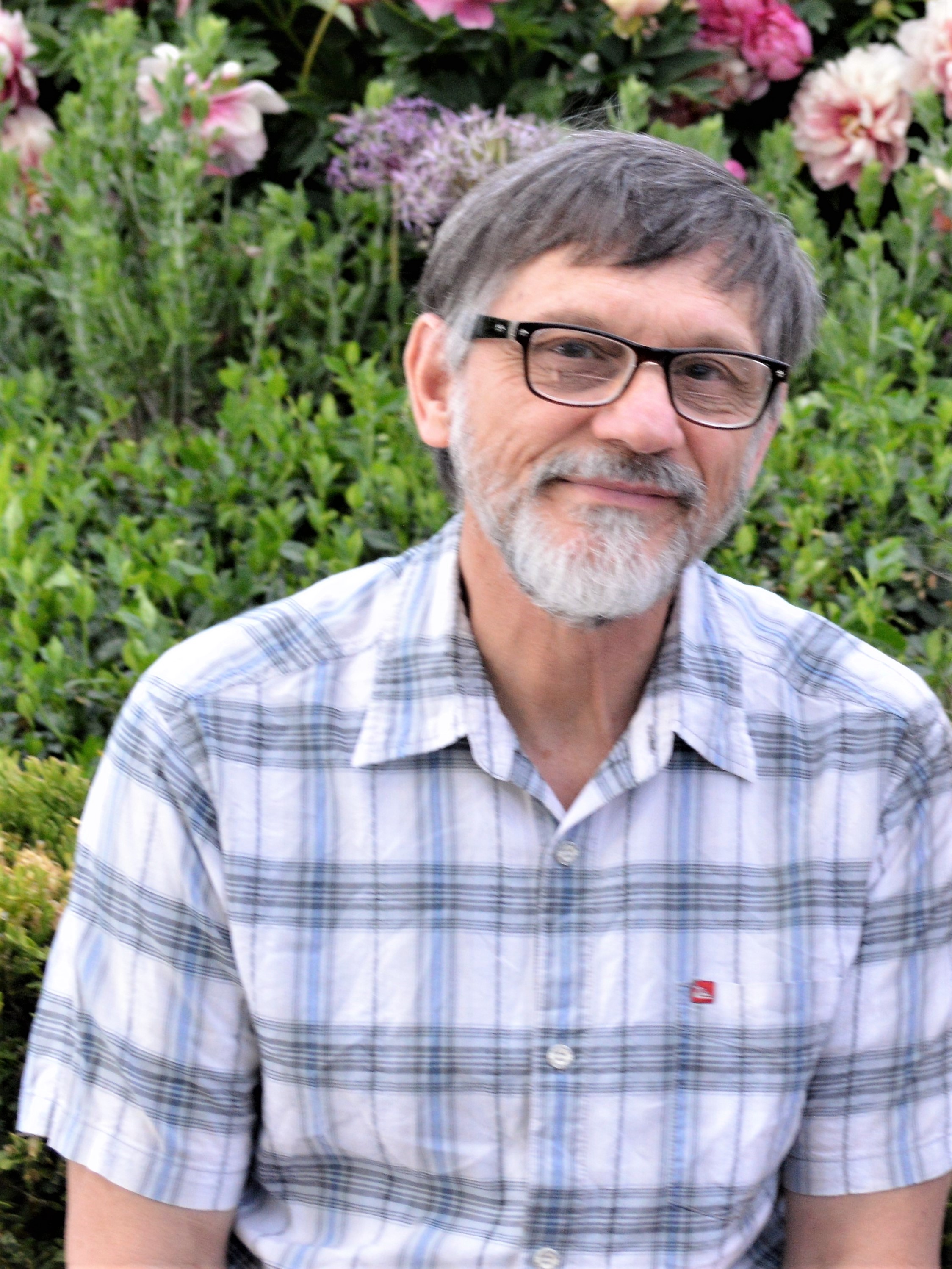 Mike Schramer
Mike is comfortable when he is creating nature art, he feels he is communing with nature. It is a time for him to contemplate and cherish the challenge of trying to add natural materials together that will look good to him artistically. It is always a puzzle to find the right materials to use in his creations, but they are amazing to work with and always surprise him.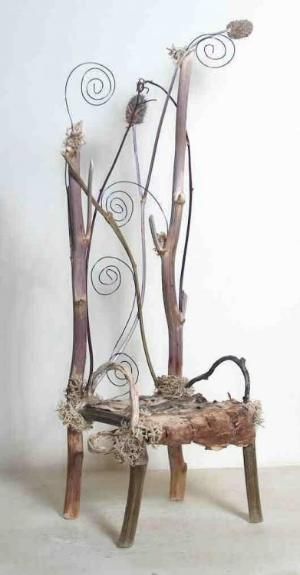 Throne in the Swirling Winds
This beautiful chair has such an elegant yet simple style and design to it. The curled wire gives it a sense of motion that makes a strong statement of beauty as well as space. Made from the stems of the globe thistle flowers, birch bark and white moss, this chair will make an inspiring and unique course when it is available here at Fairy Art School.
Example Curriculum
Available in days

days after you enroll

Section 1: Introduction
Available in days

days after you enroll

Section 2: The Fairy Chair
The Fairy Castle
This is one of our amazing fairy homes made
completely from natural materials! We will be
offering exciting video courses on creating fairy
houses here at Fairy Art School. A long project,
the classes for making these intricate houses will
involve many courses, but it is truly exciting to
create these enchanting forest dwellings! We
look forward to sharing our knowledge with
you of fashioning such magical creations!
A Few of Our Other Courses

We have made hundreds of pieces of our fairy furniture in the last thirty years, each piece a true labor of
love and gratitude for the beauty of nature. We will be adding many more courses soon so check back!