For our first exciting course at Fairy Art School, we are offering this wonderful project of how to create six beautiful pieces of fairy furniture! An amazing opportunity at this price!
A Lovely Little Fairy Bed
Made from branches, moss and flowers,
this charming piece is colorful and cute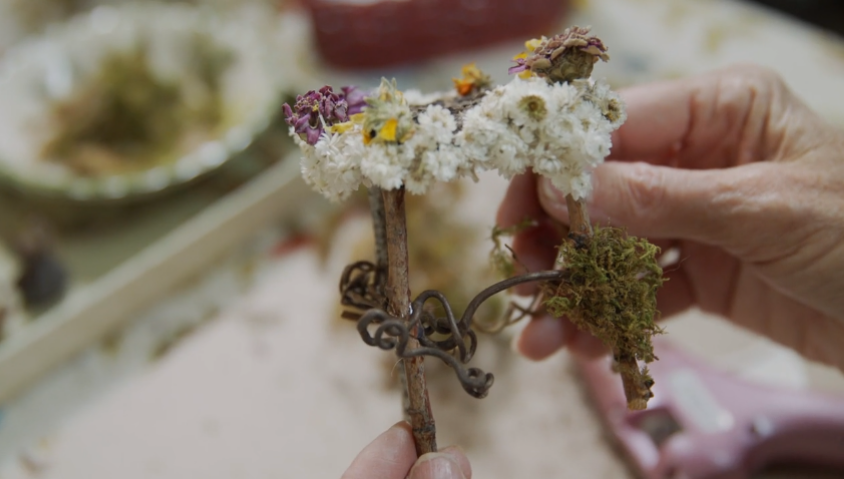 A Fairy Table with Teapot & Cup
A delightful little table made from
twigs, tendrils, flowers and moss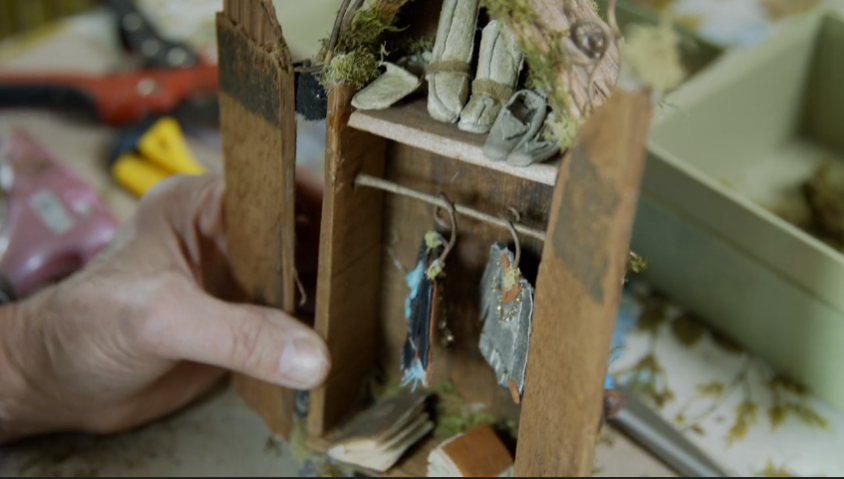 An Amazing Armoire
A charming armoire with doors that
open with room for little fairy clothes
A Rustic Fairy Dresser
An intricate piece to show your
more advanced creative skills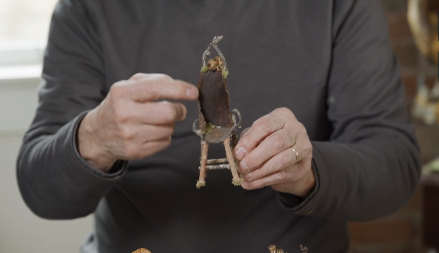 A Charming Little Fairy Chair
Simple but unique, this fairy chair is
made from bark, twigs and tendrils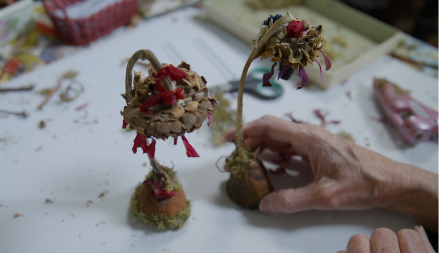 An Adorable Fairy Floor Lamp
Made from a dried orange, twigs, pods, flowers and moss, looks like a real lamp
You will learn the basic skills on how to create these small, enchanting furnishings and then make even more elaborate pieces. This will give you a wonderful sense of accomplishment. Your artistic ability will grow with the opportunity to create from nature and you will have an amazing window into the magical world of fairyland!
Available in days

days after you enroll

SECTION 1: INTRODUCTION
Available in days

days after you enroll

SECTION 2: 6-PIECE BEDROOM SET
Each part of the Six Piece Fairy Bedroom Set course is shown in real time, with detailed step by step instructions that are very easy and fun to follow. We explain every detail of creating these amazing pieces and also show you what tools and supplies you will need! The most exciting part is that you will always have UNLIMITED ACCESS TO THIS COURSE! View the videos and follow the downloadable information any time you'd like! We' always happy to answer any questions you might have as well. We will be adding many more courses soon!
The Six Piece Fairy Bedroom Set Course is an exceptional grouping of unique fairy art creations. It is a great opportunity to learn how to make six amazing pieces in one course. We will always have this course available as a group, but also offer each piece as individual courses as well. This will give you a choice in how you'd like to learn these pieces with an option of trying just one course, several different individual courses or the complete course with all six pieces.

The Six Piece Fairy Bedroom Set Course has a value of $135 as a group,
but we are offering it at an amazing price of $40, a $95 discount!


Enroll today to take advantage of this great introductory offer!
A Few of our Other Courses